Barcelona has become a top holiday destination for partygoers to dance the night away in beach clubs and open-air discotechs! Likewise many of our corporate clients find that business can also be done in social settings when people our relaxed and enjoying themselves!
Here is our pick of favorite spots to dance the night away. And remember even though clubs open at 00:00 they are usually empty unto 01:00 – 02:00am and go on till about 06:00am!!! Barcelona doesn't sleep!
Lounge Club Barcelona Beach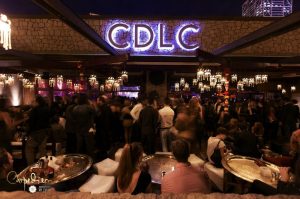 An exotic experience with Asian and Moroccan inspired mix of cultures decoration this venue is one of the most visually stunning on the beach. After the restaurant closes at midnight this places turns from lounge club into dance club the chairs and tables are swiftly moved away to make way for the dance floor. Take a break and look out to the beach/sea on the terrace's lounge beds! If you're a group book the VIP area for seats and bottle service!
Open Air Club in Poble Espanyol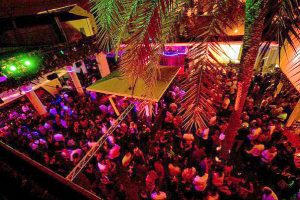 La Terraza is one of a kind club with a palm tree in the middle of the dance floor. Located in the surreal Poble Espanyol, which is a model village with no residents that was built in 1929 in the beautiful montjuic area of Barcelona with galleries cafés craft shops, and by night you guessed it, clubs! Only open during the summer months due to it's outdoor nature. La Terrazza has been making parties since 1995 and this year they celebrate 20 years of dancing those balmy summer nights away.
Chic City Centre Lounge Club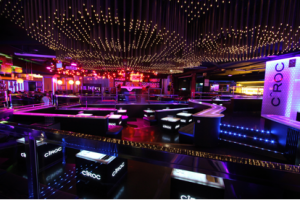 Located uptown this club has an urban city worker vibe it's chic venue with its extensive drinks and cocktail list and celeb DJ's. Book a table and bottle in advance on 934 144 217.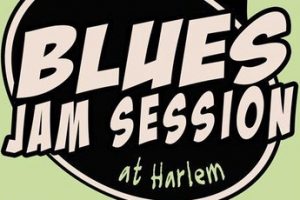 Jazz Lounge Club
If you're looking for some live jazz music in an old historical building in Barcelona's city centre discrict "Gotico" then this club will be right up your street! Sit with the locals and watch one of their famous musical performances of blues, swing, jazz, flamenco, jam sessions.