So it's all over for another year, the GSMA Mobile World Congress 2016 yet again surpassed previous years by bringing a staggering 101,000 attendees from over 204 territories and countries, and was covered by more then 3600 members of the international press and media. Every day over 1 million unique users logged onto the Internet with just over 2200 participating in the 2016 exhibition spanning nine halls and twelve outdoor spaces at the Fira Gran Via and the Fira Montjuic, proving Mobile IS Everything.
No doubt bigger and better this year the GSMA stepped up their game in terms of organisation, expect from one minor glitch. The online registration system seemed to cause a bit of a headache for some of our clients and vendors alike, including the digital ticket which wasn't compatible with some of the older operating systems, surely it should be available for all right!?
After the huge success of our client merger event on Monday night at Sutton Club (check out the full lowdown on our previous blog) Tuesday and Wednesday we hit the congress hard checking in at new and existing clients stands including Dolby, CBS, Ericsson, AVG, Ironsource, Appsflyer, Commscope, Carphone Warehouse and Broadsoft, to name but a few.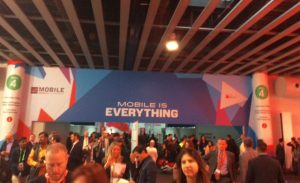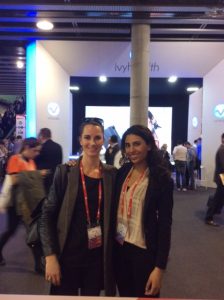 Everyone fully immersed in the "Mobile Is Everything" moto, albeit suffering a bit of congestion caused by the planned Metro/Bus strikes in the city center throughout the congress week.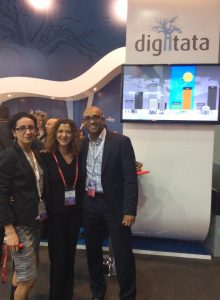 On Monday and Wednesday we worked with one of our longest standing clients, Digitata captivating the mobile community with an afternoon full of flowing cava, delicious bites and an abundance of networking opportunities.
Thursday we wrapped up the congress in innovation city, passed by the Ski Jump, had a quick go on a VR simulation which was really just an advert for connected living and shopping, all a bit surreal but apparently one of the best experiences of the congress. If you don't want to miss any GSMA happenings, make sure you connect with them on social media and keep up with industry news on Mobile World Live. See you at #mwc2017