On Saturday the Cubick team had the pleasure of experiencing the very plush and luxurious TaxiBoat Club, a new high speed service taking you from the heart of Barcelona Port Olympic to the beautiful coastal towns of Sitges and Vilanova i la Geltrú
With its 'ecofast' technology, super express and smooth navigation, TaxiBoat Club offers an exclusive ride to its destination stopping off at either Sitges or Vilanova i la Geltru along the Mediterranean coast.
But the best is yet to come, not only can you hire TaxiBoat for your private party or incentive the events team can arrange bespoke soirees at secret chiringuitos along the coastline morning,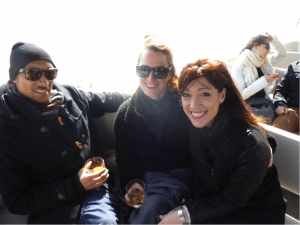 noon or night, which no other service can offer. Take a dip in the deep sea, sip on caipirinhas and champagne, a sure way to impress clients, colleagues and loved ones alike. This is the perfect alternative route from central Barcelona to one of the most desired locations in Cataluña.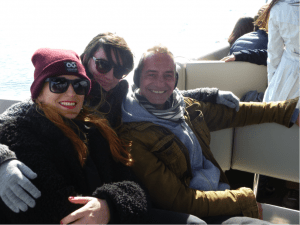 Alternatively you can enjoy the local sites of Barcelona on The Sunset or Midnight Trip and here we are making the most of the Skyline Vermut trip last weekend.
Cubick can take care of all your event solutions with TaxiBoat Club so just drop me an email with you event ideas – michelle@server485250.vservers.es