Established in 2008, our corporate event experts offer comprehensive services to meet all your event needs. From venue selection, meeting space arrangement, accommodation, event production, transportation, catering, and everything in between, we provide personalized support and tailored solutions to help you save time and money. We make corporate events fun and hassle-free.
Tradeshows and Congresses
We leverage our 15 years of experience and knowledge to ensure that congresses are an exceptional experience. Our expertise guarantees that your event is a success, providing unparalleled support and tailored solutions.
We cater to all your accommodation needs through our network of trusted suppliers, ensuring your stay is comfortable and enjoyable.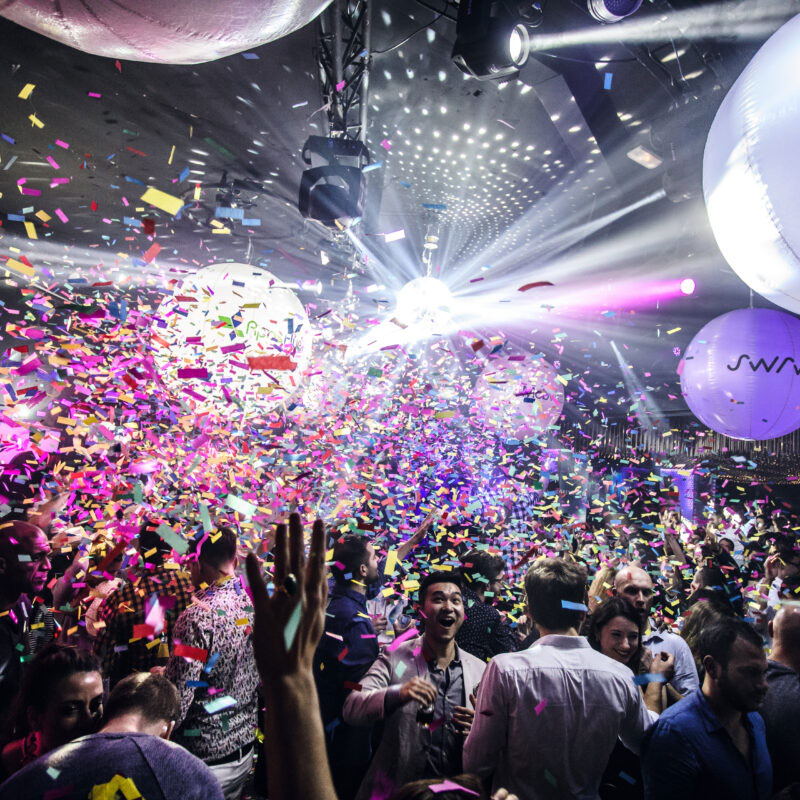 We specialize in creative, innovative, and professional corporate events, providing exceptional venues and tailored solutions that exceed expectations. Our expertise in venues and events ensures a seamless and memorable experience for all.
I just adore you ladies, you are completely awesome! Professional, organized, detailed oriented and really fun to work with!! I welcome the opportunity to work with you both every year!
Very professional and very creative team…did a magnificent job to deliver Las Vegas in Barcelona during our Sales Summit. Would definitely recommend and use their services if I have the opportunity
The Cubick team is a joy to work with. They have extensive knowledge of Barcelona's best venues and hotels and are great guides to the city. We found Rebecca and Oriana to be kind, friendly and adaptable. Looking forward to working with them again soon!
Each year I lean on Cubick – namely Rebecca- to take care for me of the accommodation headache during the Mobile World Congress in Barcelona – each year I enjoy the same professional, personal, outstanding, customized and flexible service. Rebecca's care is one of a kind and always with a smile, she manages to take so much burden off my shoulders. With Cubick – I always know that my MWC accommodation issues are sorted out
All feedback is very positive in every aspect. This has been my first experience organizing accommodation in Cannes for the tradeshows and the assistance and very quick responses from you both have been first class. It has been a real pleasure to deal with you and I am enormously grateful for your guidance and help.
Cubick helped us and our clients enormously over the past couple of years with finding the best spots in Barcelona during the hectic MWC times. Their personal and committed service is well appreciated.
Cubick service is superb and there are no words to describe enough the professionalism and high level of the quality of the service that they provide. They have been our agency for the last three years helping us to get the best hotel and greatest party for our customer. We would recommend their service anytime
I have been working with Cubick for the past 3 years regarding the March Real Estate Tradeshow in Cannes for accommodations and restaurants and I will highly recommend Cubick as an Event & Service company. With their professionalism, expertise and guidance you always feel secure that you are in very best hands. Thank you Rebecca!
We have been working with Cubick for the past four years for the Mobile World Congress in Barcelona. Oriana was most helpful with this major event for our company. Her expertise and professionalism were evident from start to finish
I just wanted to say a massive thank you for all the help you have given me in arranging this event, it wouldn't have been possible without you!
As a leading corporate events company in Barcelona since 2008,
As a leading corporate events company in Barcelona since
As a leading corporate events company in Barcelona since