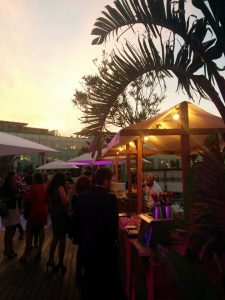 On Wednesday Oct. 1, the Cubick team was invited to celebrate the 5th anniversary of the beautiful W Hotel– a world famous luxury accommodation and event venue in Barcelona. This exclusive event welcomed around 200-250 guests and took place on the terrace overlooking San Sebastian beach.
The celebrations began immediately upon arrival as we were welcomed with champagne and incredible views of the sunset over the Barcelona skyline. Guests were treated to a variety of foods, showcasing the W's many dining options. These included Salt, Wave, and Bravo. Different food stationaries displayed such as fresh sushi bar, steamed oyster station, foie gras station and an impressive dessert spread were just a few of the most popular treats.
Equally as impressive as the food were the signature cocktails of the evening, which were artfully created by the W's fantastic bartenders. One crowd favorite was the basil and fruit infused mojito, which was served by pouring liquid nitrogen over freshly spun candy-floss. Another popular station mixed up refreshing watermelon, strawberry, and passion fruit drinks.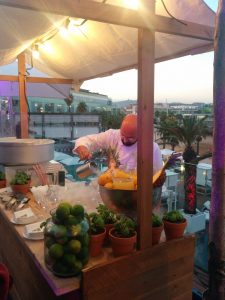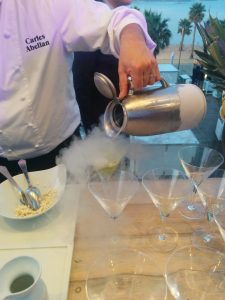 The event was nothing short of spectacular, from the food and drink to the beautiful views. The W Hotel reminded us why it is one of the best venues in Barcelona. Thank you for the wonderful evening and cheers to 5 more years! Happy birthday, Hotel W!