Last night the Cubick team kicked-off the Mobile World Congress 2016 with a BANG! Our clients ironSource, Appsflyer and SimilarWeb were out in full force bringing the party to Sutton, the hottest club in Barcelona. WOW! possibly the best party of the ‪congress 2016! What a kick-off to the week!
Stilt walkers with laser tentacles, original arcade games for the 80's, crazy 3D mapping, themed catering – pacman cookies, space invaders, cupcakes, our very own black light mural and Mario taking centre stage twerking the podium – it was GAME ON! and our
Facebook
video says it all 🙂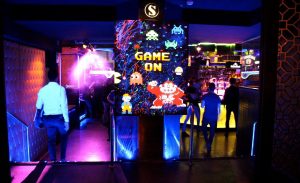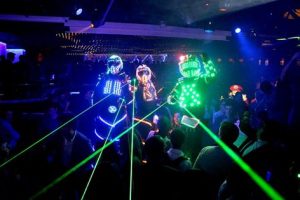 And we are only on day two ….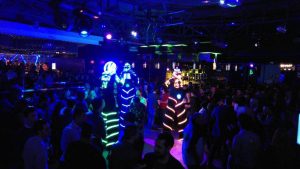 EAT. DRINK. PLAY. REPEAT