The most important mobile technology fair in the world, closes the best edition of its history with 109.000 visitors and has marked the beginning of the era of intelligent connectivity.
MWC19 welcomed the industry's innovators and influencers with a theme, a new name, and an we look to usher in the era of Intelligent Connectivity.
More than 109.000 visitors over 198 countries and territories attended MWC19.
Over 55% of this year´s MWC attendees held senior-level positions including more than 7,900 CEOs.
More than 2400 companies showcased the latest technology, products and services across 120.000 net squares metres of exhibition and hospitality space at Fira Gran Via.
MWC19 is the world's largest tradeshow certified to have a zero-carbon footprint – pending certification.
Attendees explored the era of Intelligent Connectivity. The overhanging them of MWC´19 events that describes the powerful combination of flexible, high speed 5G networks, Iot (Internet of things), AI and big Data. Intelligent Connectivity marks the beginning of a new era, defined by highly contextualised and personalised experience, delivered when you want them, shaping the future of our industry and our world as new innovators intelligently connecting everything and everyone to a better future.
GSMA Innovation City presents an immersive showcase of the latest innovations in mobile with a focus on Intelligent Connectivity, solutions which benefit from a combination of the 5G era family of mobile networks, smart platforms with artificial intelligence and data from multiple IoT devices. These technologies will impact almost every aspect of our lives including entertainment, transportation, public services, industry, environmental sustainability and, of course, web and cloud connectivity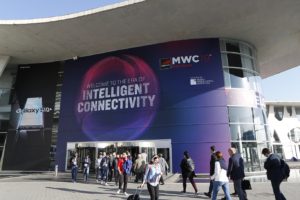 Mobile World Live TV marked the first trial of 5g live broadcasting at the Event. This year´s broadcasts were supported by Samsung 5G network, enabling true seamless transmission without latency over the entire five days.
The Hospital Clinic de Barcelona performed a pioneering operation which was transmitted in real time at the Mobile World Congress (MWC2019) thanks to 5G streaming.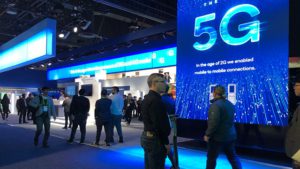 5G internet and the possibilities it allows were the key topics at the MWC2019.
Chinese companies such as Huawei, ZTE, Xiaomi and OPPO have all released their 5G-related new products during MWC19.
4YFN
Connecting Start -Ups
YFN is back at the world's largest exhibition for the mobile industry, GSMA Mobile World Congress, supporting startups, investors and companies to connect and launch new business ventures together.
23.00 attendees
760 + Exhibitors, including 600 Start-ups.
YFN Startup Event Draws Record-Breaking 23,000 attendees and over 760 participating companies Barcelona: The GSMA announced Nanolock Security as the winner of the 4YFN (Four Years From Now) Barcelona Startup of the Year Award at the close of the 4FYN
WOMEN 4 TECH PROGRAM
 2019 marks 3 years since first launched the Women4Tech programme in Barcelona. The GSMA has always been, and remains, deeply committed to gender diversity – whether through the Connected Women's programme, Tech4Girls and Girls in ICT Day activities, or through the exciting YoMo and 4YFN activities. In 2019 they continue their commitment to the UN SDGs, as well as continuing to grow the Women4Tech programme.
Now they run activities at all 3 of our flagship's events, in Barcelona, Shanghai and Los Angeles. They also want to build a community where women, and men, can engage with the Women4Tech programme and its aims of increasing gender diversity in the mobile and adjacent industries, outside of these events and continue the conversation year-round. They aim to provide a safe space to have those difficult conversations around gender and equality and explore what it truly means to be a woman in tech in 2019.