Barcelona is a vibrant and captivating beach location, but it can sometimes be difficult to find a pool party venue for your private event in Barcelona. That's why CUBICK are on hand to secure you the best possible negotiated rates and services to make your pool party event super special!
If you're looking to party with loud music until late in the morning then it can be tough to find a venue that has these special permits from the government, as outside noise for neighbours is tightly controlled. Nevertheless, we have some fabulous opportunities to host private parties, celebrations, or corporate gatherings at some of the most exclusive venues in Barcelona.
PLAYAGRANDE VENUE AND HOTEL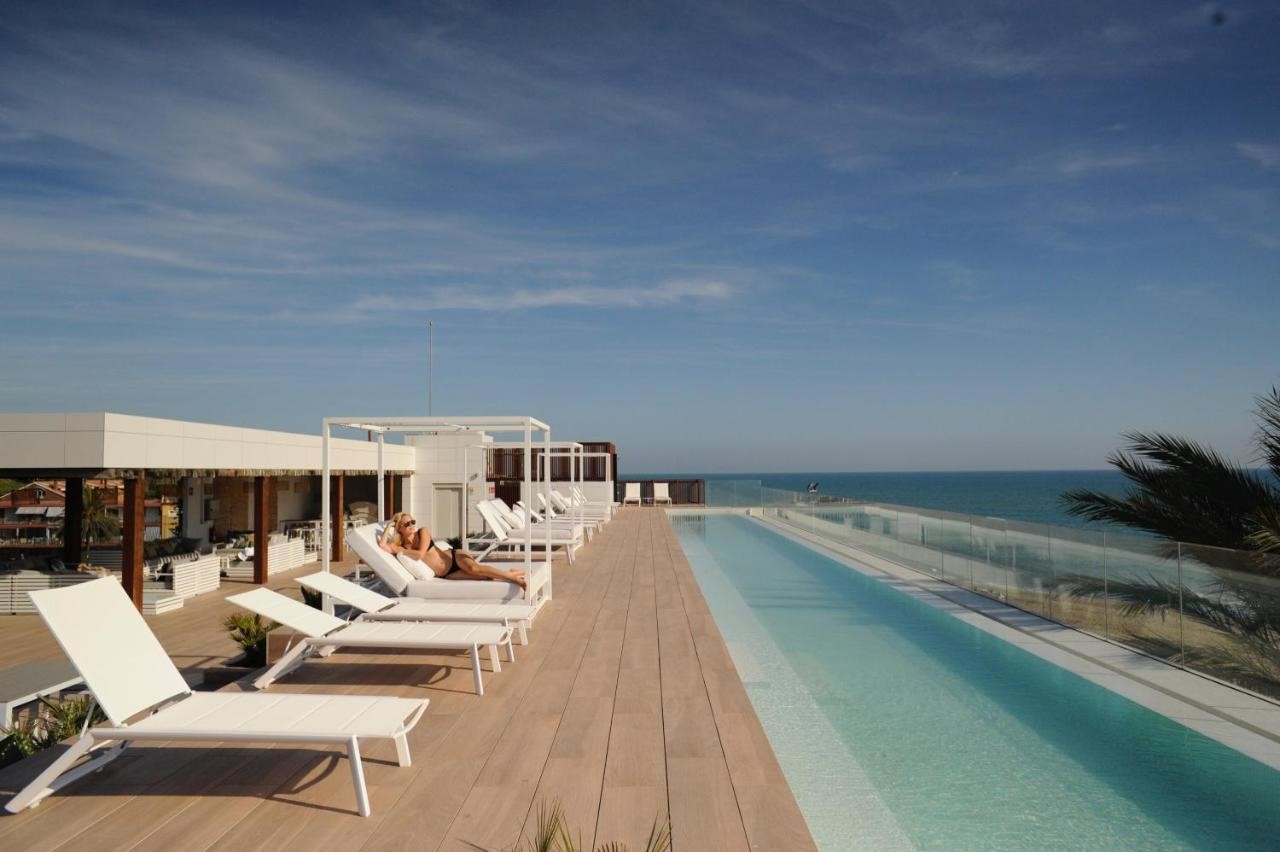 PlayaGrande Venue and Hotel in Gava Barcelona. Nestled along the stunning shores of Barcelona, this exquisite venue and hotel provides a perfect blend of elegance and relaxation. With its stylish and contemporary design, the hotel boasts spacious rooms and suites that are thoughtfully designed to provide a comfortable and tranquil retreat for guests. The venue itself offers a wide range of amenities and services, including a vibrant beach club, a sparkling pool, and an exquisite restaurant where guests can indulge in delectable Mediterranean cuisine while enjoying panoramic views of the sea.
PlayaGrande has all your needs onsite including catering, security and an exclusive DJ! The pool area is perfect for a sunset party until 11pm. If you're looking to party later into the night the party can move to Sala Barcelona and continue to dance the night away.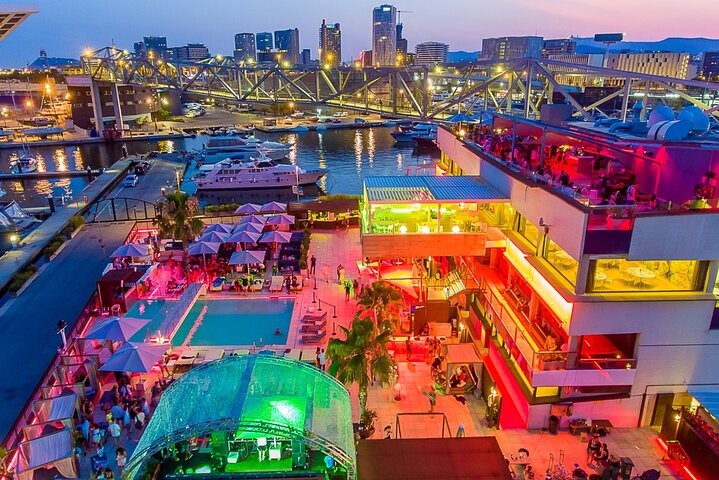 GoBeach Club in Barcelona is a vibrant beachfront haven that effortlessly combines relaxation, entertainment and luxury.
Located in the Port Forum zone on the Barcelona seafront, this exclusive club offers an enchanting atmosphere where visitors can enjoy the beach club with its stylish loungers, chic cabanas and attentive service,  At GoBeach you can relax lounging by the pool or enjoy live music till late into the night. There are three different areas you can privatise at GoBeach: pool party, restaurant or the sky club.
Purobeach Barcelona, located at the Hilton Diagonal Mar Hotel, offers an exclusive and sophisticated beach club experience in the heart of the city. This urban oasis combines a luxurious pool area, stunning views of the Mediterranean Sea and an array of premium amenities.
Guests can relax on plush sun loungers, unwind in comfortable Bali beds, or take a dip in the inviting pool while enjoying panoramic vistas. Purobeach Barcelona also offers a tantalising menu of gourmet cuisine, featuring a fusion of international flavours and Mediterranean specialties, accompanied by an extensive selection of cocktails and wines.
The pool area can be privatised for special events until 10-11pm in this chic and elegant setting. With its exceptional service, glamorous ambience and breathtaking location, Purobeach Barcelona at Hilton Diagonal Mar Barcelona Hotel is a haven of relaxation and sophistication, providing an unforgettable beach club pool party experience.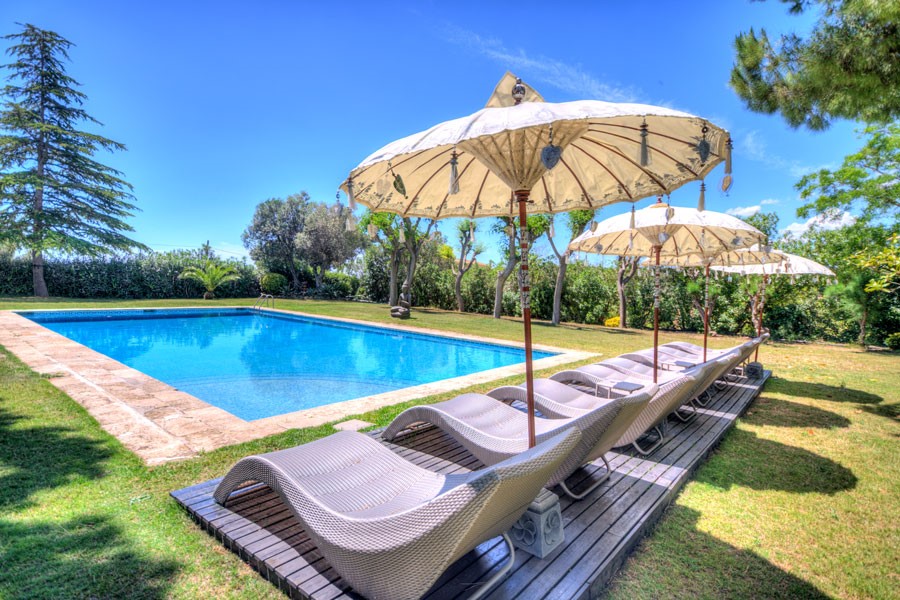 Get ready to make a splash at a privatised villa in Barcelona! This experience is the epitome of luxury and fun, where you can indulge in the best of both worlds. Our private villas boast magnificent pool areas that set the stage for an unforgettable event.
Relax on plush loungers under the warm Mediterranean sun and sip on a glass of Cava while taking in breathtaking views of the 15th and 16th century properties. With a dedicated team to cater to your every need, our pool parties promise an exceptional blend of relaxation, entertainment, and pure enjoyment.
Whether you're celebrating a special occasion or seeking a team-building venue, our pool party villas in Barcelona offer an extraordinary experience that will leave you and the guests with fantastic memories.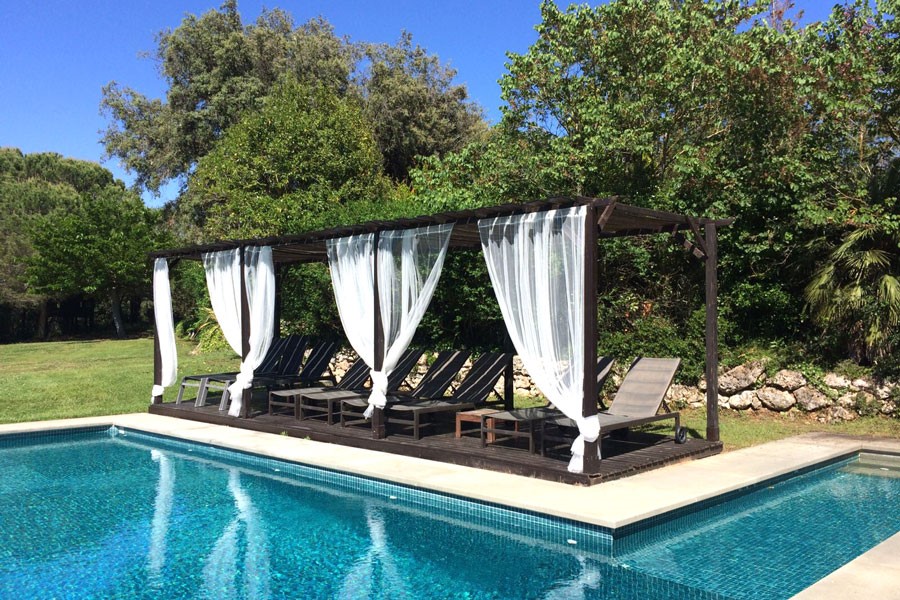 Dive into success and make a splash with our unforgettable corporate pool parties, where business meets pleasure in the most refreshing way possible!
Contact CUBICK now to get your free quote.