In January 2023 CUBICK Events hosted the Telesign Revenue Kick Off Event in Barcelona for 275 attendees from the U.S.A, China, Colombia, Spain, and Serbia.
Four days of keynote speakers, meetings, break outs and training sessions, along with activities around Barcelona and cocktail dinners. This high-energy, large-scale event took place at Hotel Barcelò Sants with 275 rooms and multiple meeting rooms, featuring impressive Telesign's annual revenue sales kick-off event.
Planning and preparation for this event began in October 2021 with site inspections, venue sourcing and a detailed event master plan of the whole event's day-by-day timetable from set up to set down.
With over 15 years in the event planning business, CUBICK plans and organises corporate events by taking a strategic approach that involves understanding the client's objectives, designing creative concepts, managing logistics, coordinating with vendors and suppliers, ensuring seamless execution, and providing post-event evaluation.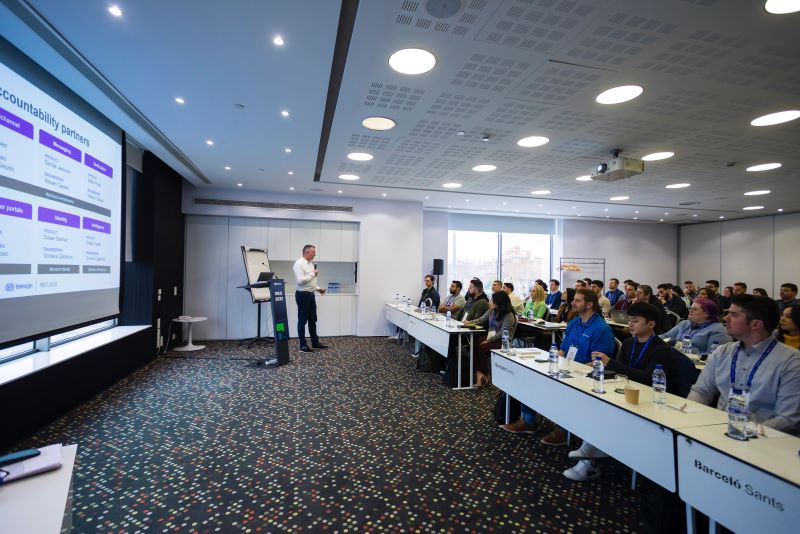 CUBICK's expertise in event planning and management offers a comprehensive service that encompasses everything from venue selection and budgeting to audio-visual production, branding, and attendee engagement, resulting in successful and memorable corporate events tailored to meet the client's specific needs and goals.
Here's how the Telesign Revenue Kick-Off 2023 event went down:
Guest arrivals, transfers from the airport, hotel check-ins, registration RKO event check-in desk open.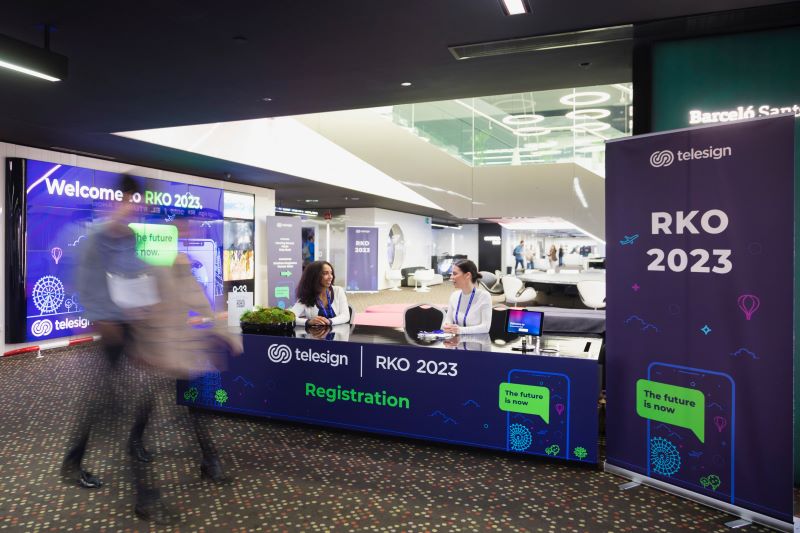 10am – Event starts and meetings begin in Barcleò Sants modern and versatile meeting room spaces.
Welcome cocktail dinner at Abrassame, situated within the iconic Las Arenas Bullring, the restaurant offered a unique dining experience with its elegant and contemporary atmosphere.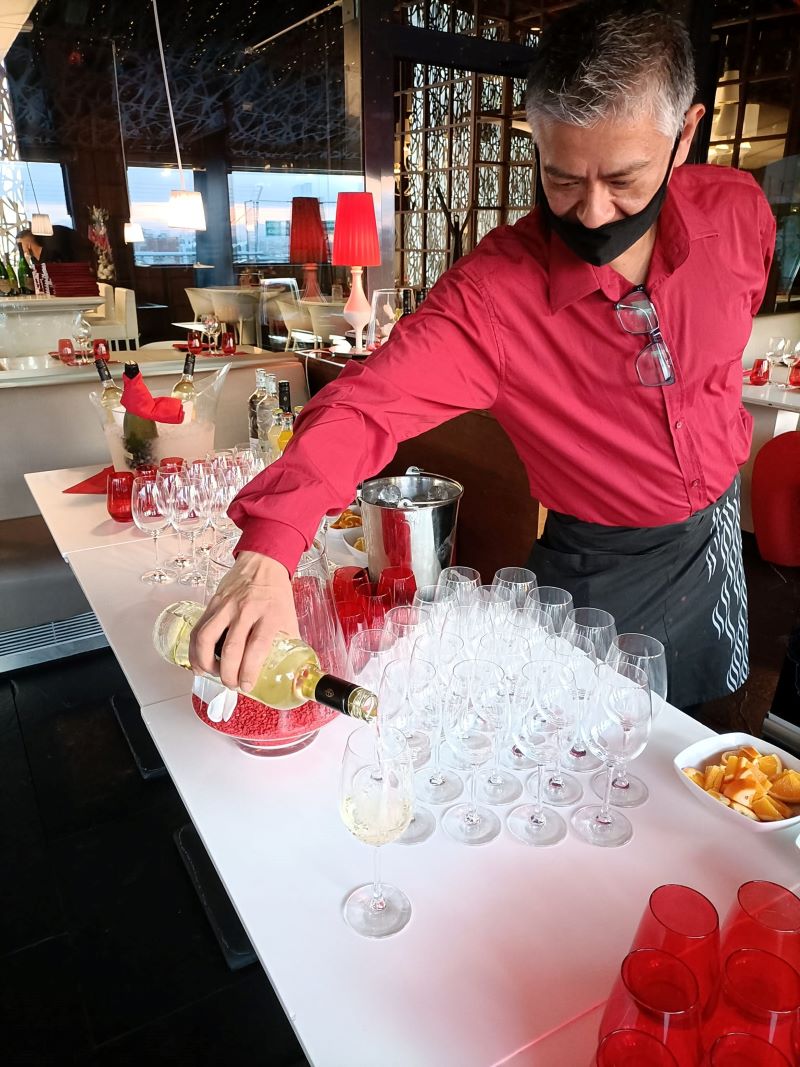 Full day of meetings and breakouts at Barcelò Sants.
Evening activity with a fun and lively paella making competition at an old country house just outside of Barcelona city centre.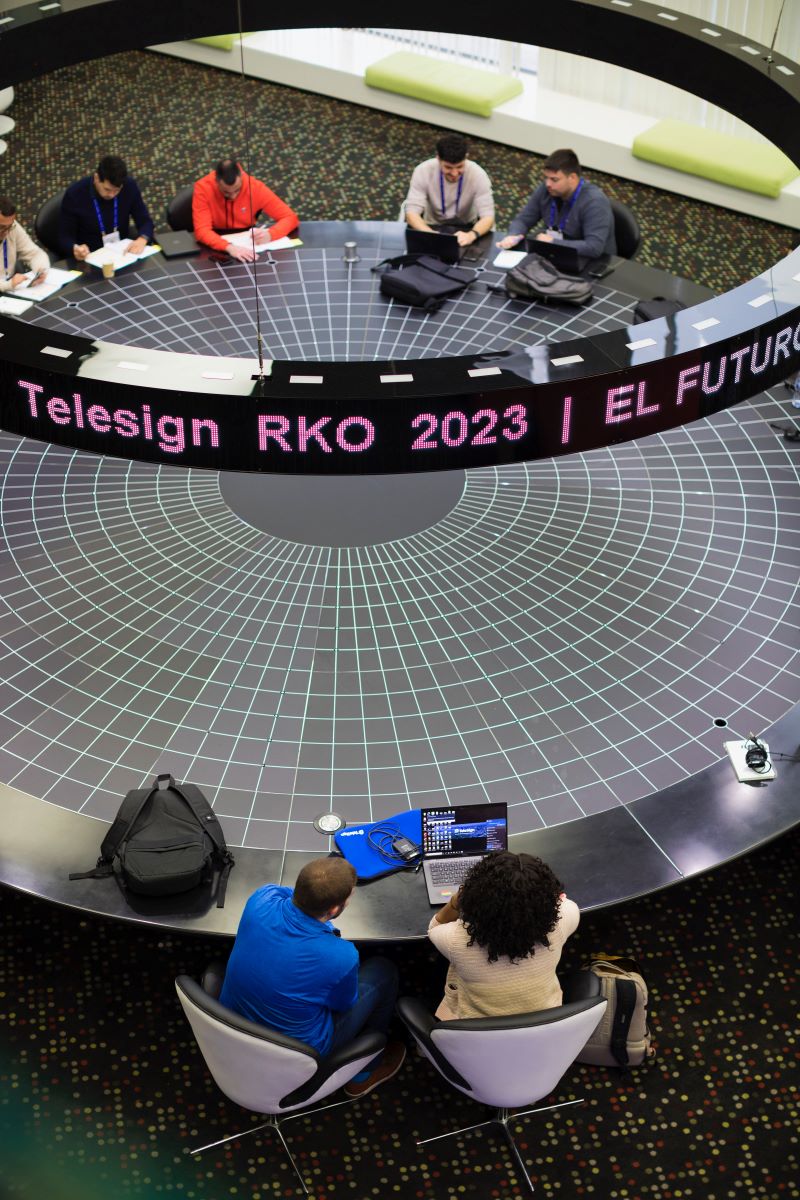 Final keynote speakers and wrap-up of 3 full days of speakers and break-out sessions.
Welcome cocktail reception at Hotel Barcelo Sants with flamenco music, sangria and tapas.
Gala closing dinner at Hotel W SALT, on the seafront as part of the iconic Hotel W the venue Salt, is an elegant choice, we had various food stations around the room along with flying food, and delicious cocktails, we kicked off with flamenco Barcelona atmospheric vibes followed by the awards ceremony, and karaoke, then danced into the night with DJ Luxe.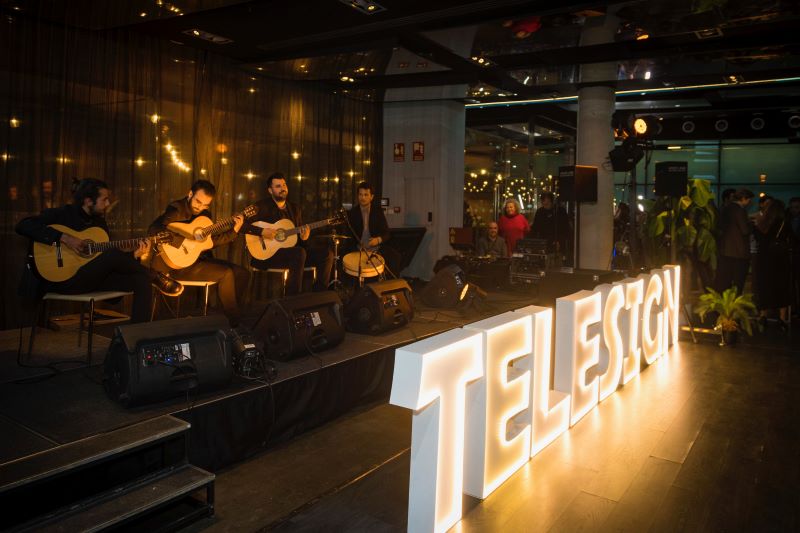 Transport buses taking everyone back to the airport and dismounting the stages at the hotel.
CUBICK solves all client needs for a corporate event by employing a comprehensive approach that includes understanding the client's objectives, providing end-to-end event planning and management services, coordinating logistics, sourcing vendors and suppliers, managing budgets, designing creative concepts, implementing event technology, ensuring smooth execution, and delivering post-event evaluation and analysis to ensure client satisfaction and achieve the desired event outcomes.
Through CUBICK's expertise and experience, acts as a one-stop solution, effectively handling all aspects of corporate events to meet the client's needs and exceed their expectations.
We create innovative and professional corporate events at CUBICK – your expert solution for venue finding, event production, and more.
Sit back and relax as we take the stress out of planning your event!
At Cubick we offer a wide range of services to help you with your next corporate event:
★ Accommodation (Hotels, Apartments, Villas, Yachts)
★ Expert Event Planning & Production
★ Comprehensive Venue & Location Search
★ Innovative & Personalized Event Concepts
★ Thorough Site Inspections
★ Skilled Negotiation of Rates and Contracts
★ On-site Event Management & Coordination
★ Conferences & Meeting rooms
★ Exquisite Cocktail, Dinner & Catering Services
★ Engaging Team Building Activities & Incentives
★ Sustainable & Eco Friendly Events
★ Transport & Chauffeur Services
★ Personalized Print, Branding, & Swag
★ Hassle-free Successful Event