MWC Aftermath
Mobile World Congress 2017 is officially over but what a great experience it was! Let's go over the numbers and the highlights of these 4 days.
More than 108,000 people from 208 different countries attended this year's event.
Exhibitors
The 2017 exhibition included more than 2,300 companies from all over the world.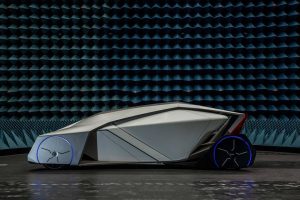 Highlights
The congress showcased everything from the coolest app ideas, connected self drive cars, all kinds of virtual reality gadgets and the latest and most innovating cell phone models just to name a few things.
In addition to that, there were many conferences with top professionals of the industry and great programmes such as 4YFN focusing in startup companies, Women4Tech which showcased the best practices for women leadership in the tech industry and YoMo (The Youth Mobile Festival) which welcomed more than 11,000 children from Catalonia and Spain where they learned about careers in Science and Technology. 
We are already looking forward to next year's MWC which will be held 26 February to March 1st 2018.
Cubick has been working along with the MWC for 9 years now, so if you need anything in terms of accommodation and events don't hesitate to contact us at rebecca@server485250.vservers.es and we will be more than glad to help you.