A night filled with decadence and elegance! On Thursday September 10th 1925 we put on our glad rags and hit the town namely Gatsby, the place to be in Barcelona for dinner, drinks & show! Naughty, fun and one of the most exclusive and newest venues in the city!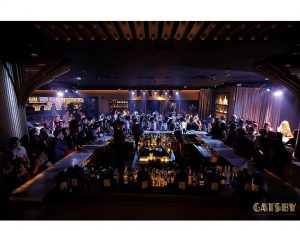 Gatsby is fantastic place for groups, parties and VIP dinners with gastronomy and entertainment, this place really has it all after you've finished your meal and the party atmosphere has started around 1am the tables disappear and before you know it you're dancing to Rhythm and Blues!

The menu is short but complete with a selection of tapas, pasta, salad, fish and meat. The food here though is not the main focus as during your meal there are a series of live performances from a saxophone with tap performer to "all that jazz" performances of cabaret style shorts from Jessica rabbit to Chicago it really is a spectacle!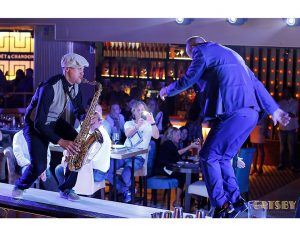 Valet car parking next door and the culinary team lead by Federico Schatz Encina Gatsby appears to have it all and all that "jazz"! Part of the Sutton group which has a nightclub next door (perfect for those who still want to party after Gatsby closes at 3am!).
Back to the years of prohibition, speakeasies and golden halls and bulbs flashing glitz and glamour this is truly a clandestine experience in true twenties style!
"A LITTLE PARTY NEVER KILLED NOBODY"
Gatsby is open Wednesday till Saturday 20:30 till 03:00
Photos by Marco Romcevic