January 24th, 2022, written by Lilla Tamas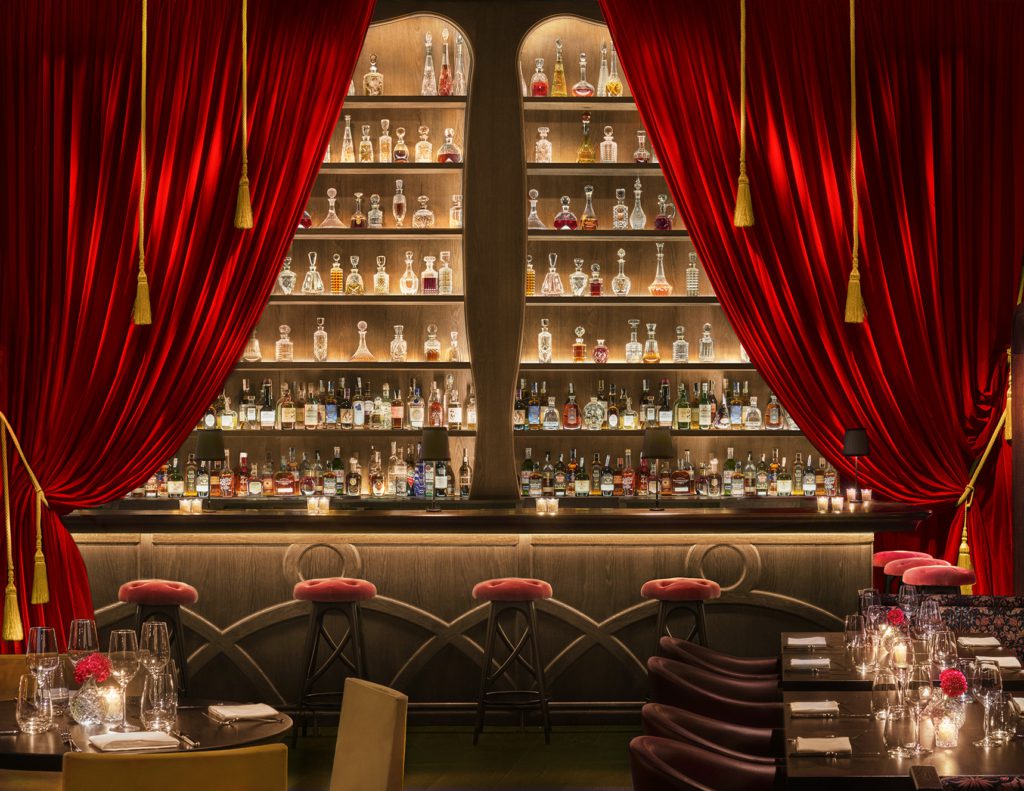 We´ve hand-picked our favorite venues in Barcelona for you, from a historical Gaudí building with Michelin catering, a multifaceted private studio in the Gothic quarter with outstanding catering and service, to an exceptional speakeasy-inspired venue: quality over quantity is this blog's theme!
Casa Milà, popularly known as La Pedrera, is the final private Modernist residence building in Barcelona designed by renowned architect Antoni Gaudí, built between 1906 and 1912.
La Pedrera offers unique spaces that combine Gaudí's impressive forms with an intimate ambiance, including the 4 Gats room.

This unique space is full of character and has one of the most exquisite ceilings in Barcelona, looking onto Passeig de Gràcia. 4GATS is 70m2 and offers several seating arrangements, including 45 seated in Theatre setup, 20 seated in School seating, 40 seated in Reception, 60 for Cocktail setup, 20 in Imperial table seating, or 20 in U-shape.
As this venue requires hiring a private catering service, we recommend the 3-Michelin-star MARTÍN BERASATEGUI Catering service you can trust for all of your catering needs, as they offer the finest menus using only the best quality, and also provide utensils, table arrangements, glasses, and every detail necessary for any size event.
An additional incentive for booking here is the possibility to add on a guided tour with an immersive multimedia La Pedrera Night Experience equipped with light projections and rich history, followed by a glass of cava on the unique rooftop terrace.
Located in the heart of the El Gotico district in Barcelona in an authentic 17th Century gothic-style building, this studio is as private as you get, tucked away in a Catalan gem of a residential building, protected from the hustle and bustle of the Old Town.
This versatile space is perfect for hosting all types of corporate events, including private catered dinners, business meetings, cocktail-making masterclasses, wine tasting, and much more.
The venue is run by Andre Schievink, a talented Dutch interior architect who has done an impressive job creating a perfect balance of preserving traditional Catalan archways, adding modern décor and warm lighting, that gives you the feeling of walking into a sophisticated art gallery-like apartment. Each event is tailored to your corporate needs.
The main studio is 180 m² with a fully equipped kitchen and guest toilet. You can find a projector, sound system, microphone, catwalk lighting, and a capacity for 50 people seated or 100 standing. Regular opening hours are 10:00-23:00, with flexibility upon request. You can choose to rent per day, per hour (with a minimum of 5 hours), or get in touch with us for special requests.
Interested in affordable Michelin-level catering? Look no further! Pedro Borsos from DePedro catering is the in-house personal chef and gastro mentor at House of Avinyó. Pedro creates absolutely sensational fusion dishes to your liking, whether you desire a 3-course seated meal including wine for a maximum of 18 seated guests, or tapas and wine for a maximum of 50 people. This team is all about accommodating special requests to cater to everyone's needs.
The Punch Room, located inside the luxury lifestyle Barcelona EDITION Hotel, offers a speakeasy-inspired, cigar lounge vibe, equipped with leather and green velvet furniture, a Castilian-style pool table, rich oak-paneled walls and floor, a majestic black fireplace carved from granite, and exquisite local photography by Andrea Torres. This room gets its memorable name from its specialty punches served in sophisticated silver bowls, and paired with a selection of snacks.
It´s no surprise that the 60 pax Punch Room has received numerous awards and recognitions! To top it all off, you can also head down to the cabaret for some continued fun after enjoying all of the amenities of the Punch Room. The Cabaret reception holds 120 guests, or 70 guests with the existing lounge setup, and can also be privatized.
Whatever the event size, whatever style you desire, CUBICK has all of your corporate events!
[/fusion_builder_column][/fusion_builder_row][/fusion_builder_container]