As winter progresses and (believe it or not) Barcelona gets chillier, count on the vino to keep warm! Here are the top wine-related events and activities in Barcelona to check out.
Let's kick this list off with the third edition of the Barcelona Wine Week tradeshow, also known as the BWW23 happening just around the corner, from February 6th-8th at the Montjuic venue.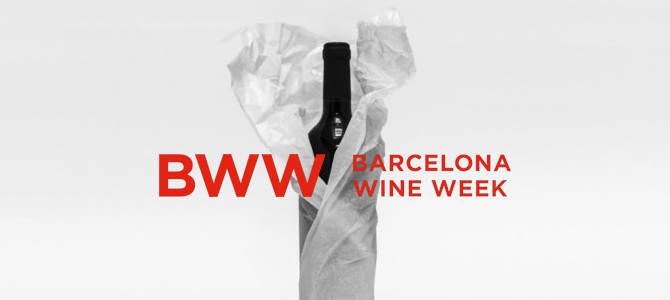 This year BWW23 will be bigger and better than before, bringing together 800 wineries and 70 quality seals in one spot! The goal of this event is to showcase Spanish wine on a global scale, Industry professionals who want to check out the event and network can purchase day passes for 40 EUR or full weekend passes for 60 EUR. Alternatively, the VIP Buyers Programme is aimed at large-scale national buyers with Spanish fiscal residences mainly for the purpose of wholesale distribution. There will be many sensorial activities and wine tastings led by sommeliers and experts to promote wine education and emphasize the connection between culture and gastronomy. 
What better way to immerse yourself in the local culture of Catalunya than experiencing a multi-sensory wine tasting and vineyard tour?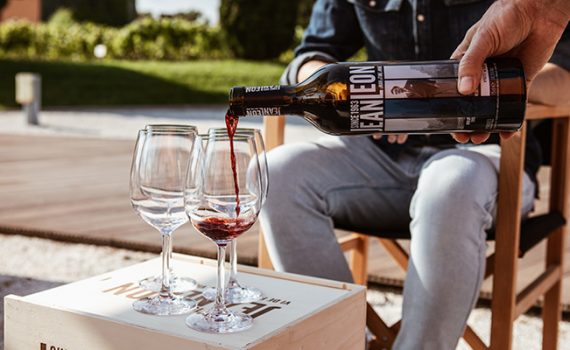 Visit Jean Leon, a quick 45-minute drive from Barcelona center, to learn first-hand about their meticulous winemaking process and enjoy all their personality with tastings and pairings guided by sommeliers.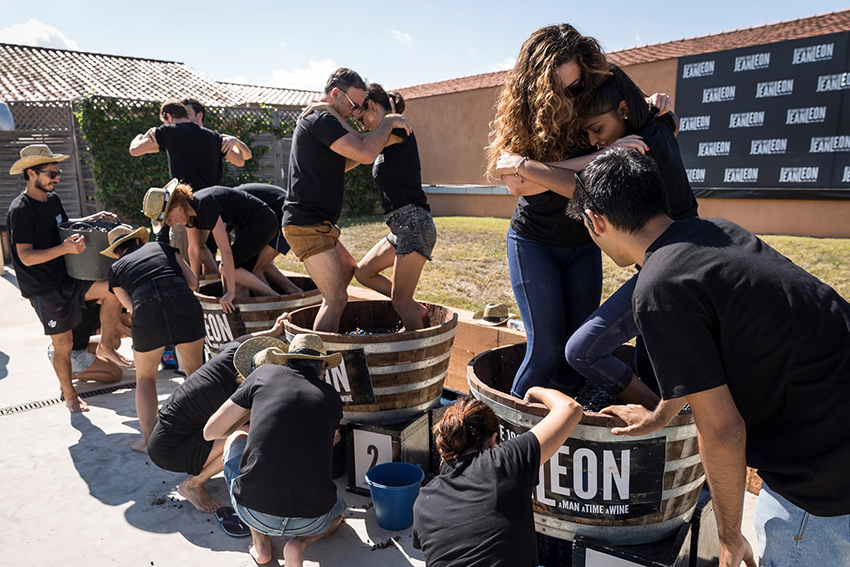 If you visit during the harvest, you can even kick off your shoes and roll your pants up to enjoy the sensation of treading grapes, or stomping on them as part of the maceration method used in traditional wine-making. Just picture the feeling of the juicy grapes beneath your feet and toes (just make sure to shower thoroughly beforehand!) 
Choose from different modes of transportation for your tour around the scenic vineyards, such as electric bikes or scooters, or even Segways. From wine tasting and pairing and vineyard tours to private events and venue hire, this unique and interactive setting is ideal for your next corporate event!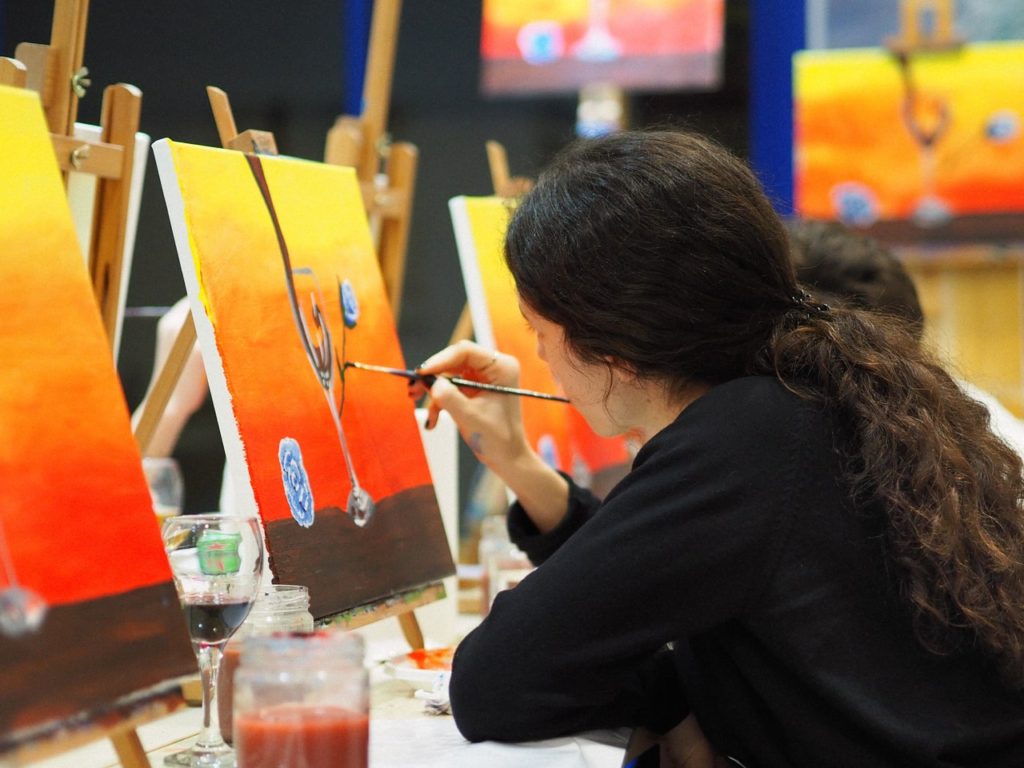 For those who are interested in an interactive and educational experience that involves the flow of wine and your creative juices, Art & Wine offers exciting group activities in Gracia. The title encompasses all: drink wine while making art! From beginner to expert, you're guaranteed to have a great time!
Whether you're a beginner to the point where you've never attempted to pick up a paintbrush and don't know the first thing about painting, or you've dabbled a bit but could use some pointers, these classes are for all levels and you get hands-on guidance from start to finish. The instructors are multilingual and speak English, Spanish, and Catalan.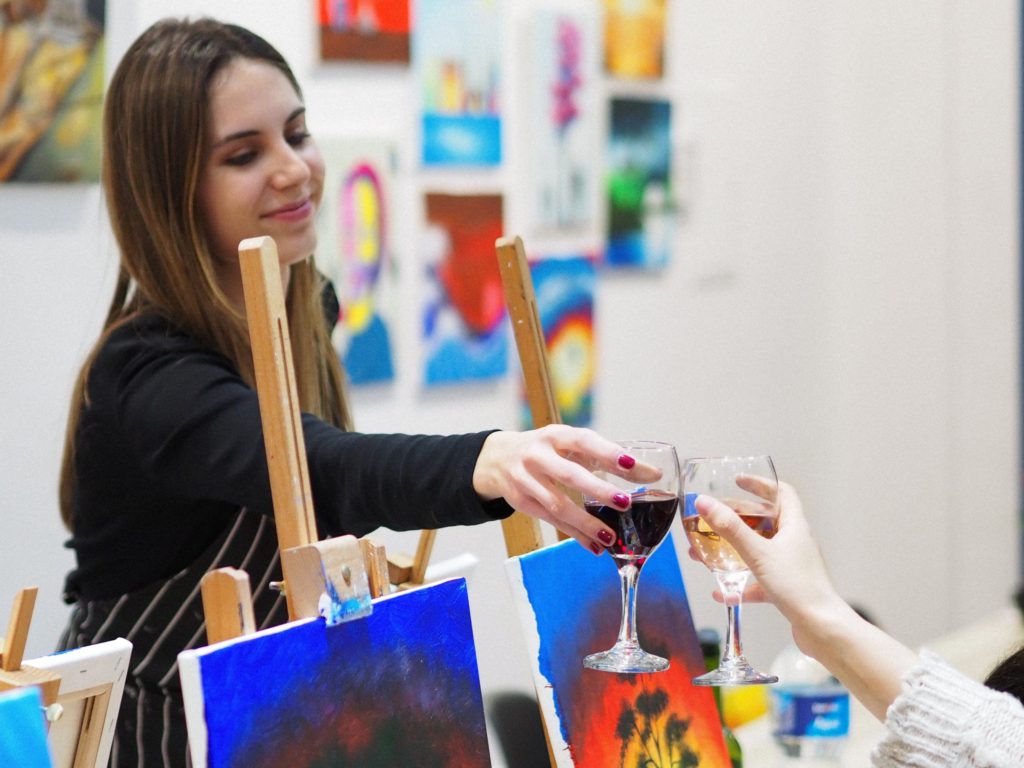 You are presented with an example of a painting meant for your group to recreate. This can be done by following step-by-step instructions, or (as the wine rises to your head), going wild and expressing your own personal style. Make it as abstract as you want! There are no wrong strokes. Art is art! 
Generally, white and red wines are served, complimented by basic Spanish tapas (cheese, sausage & hummus, and bread sticks & olives which combine great with wine). If you prefer a more complex food spread, we can offer additional catering options.
Spice up your event with the addition of resident DJ Rob Etro and opt for the neon paints under black light, or stick to the more traditional and sophisticated setting. Choose from evening team-building vibes to a calmer group art setting. The key is to have fun while learning techniques and enjoying the ambiance in the most creative and artistic district of Barcelona!
In case you want to delve even deeper into wine education, the Wine Scholar Guild offers Spanish, Italian, and French certification programs, both online and in the classroom.
The Spanish Wine Scholar program was created by Spanish wine specialist Rick Fisher, DipWSET, SWS, Spanish Programs Director at Wine Scholar Guild, and endorsed by Foods and Wines from Spain (ICEX – Spain's Trade & Investment Government Agency). This program gives you a comprehensive course on the A-Z of Spanish wines.
By now you've probably worked up an appetite, for which we recommend Arcano. This market-fresh Mediterranean brasserie is located in the Born district of Barcelona by the colorful Santa Caterina market, inside old stables with stone walls that give you the impression you're dining in a 17th-century wine cellar.
Enjoy a wine tasting to compliment a variety of tapas, carefully selected for each type of wine. If you just want to have a light bite and test out their wine selection, you can choose to sit and order directly from the bar, tapas style. Private events are very welcome here, too!
This location is ideal for Argentinean meat lovers, too. Enjoy artful Catalan cuisine and wines on Monday to Thursday from 6:30 p.m. to 11:30 p.m., or Friday, Saturday, and Sunday, from 1:00 p.m. to 12:00 a.m.
Book your next wine conference, excursion, or dinner with CUBICK today!
Find out what our clients have to say about us. Email info@cubickbcn.com with requests.