Cubick is entering its 9th year in business this May so we thought it would be a good idea to tell you a little bit about our story.
WHEN DID IT ALL START?
Rebecca, with great experience in the travel and events industry, and Oriana with an extensive background in events and general management, decided to join forces back in 2008 to create Cubick, and basically make the lives of our corporate clients easier whether it is to look for accommodation during a big congress or throw an exceptional event.
OUR STORY IN NUMBERS:
We have 9 years of experience: Oriana and Rebecca started from scratch slowly building relationships with vendors to be able to offer to our clients only the best options available and the best service possible. Today we work with hundreds of hotels, apartment owners, restaurants, event venues and transfer companies to make sure your trade show experience goes smoothly.
We have worked with 112 tradeshows: Every year Barcelona is the host city for the Mobile World Congress, a telecommunications event that keeps growing every year (just like us), and Cubick is right there along with you to ensure you have an amazing experience while attending it.
We also work with all the major trade shows in Cannes, such as Mipim, Cannes Lions, Miptv, Mipcom and Mapic just to name a few.
We have organized more than 140 events: From small dinners to huge cocktail parties, we make sure your event stands out.
We have booked 3280 accommodations: Tons of happy clients are the result of working with the best hotels and the most suitable apartments for your needs.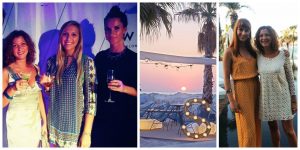 Do not hesitate to contact us at rebecca@server485250.vservers.es if you need help with anything during any of these events and we will happy to help you out!