Barcelona remains a beautiful city, one of the most attractive in Europe, huddled between the mountains and the sea, with a wonderful climate and wealth of architecture and history, but also well known for its gastronomic experiences and the different type of restaurants, there is no lack of choice when it comes to eating out in Barcelona.
Here we have selected 5 of the best Fine Dining and Tapas Experiences in the city….. but there are many more to find and try in Barcelona….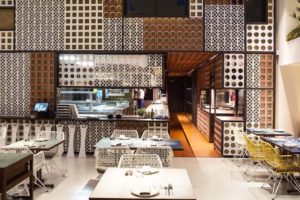 Disfrutar Fine dining ranked 18th best restaurant in the world 2018 (World's 50 Best) and currently holding two Michelin stars, Disfrutar is one of the most sought-after dining experiences in Barcelona. The elaborate tasting menus comes at a high price but it is certain to impress connoisseurs with their playful and creative approach.
They offer and extensive and international wine list perfectly balanced by their own Sommelier.
Open in December 2014, the restaurant Disfrutar (in English "Enjoy") emerged after years of intense work at elBulli, where Mateu Casañas, Oriol Castro and Eduard Xatruch met and trained professionally and following their steps at their First Restaurant opened in Cadaques –" Compartir". "Sharing" in Spanish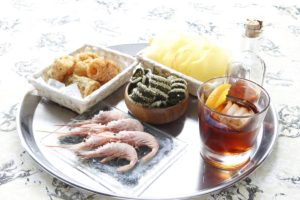 Bodega 1900 where you'll be treated to some of the most delicious tapas in the city, owned by Albert Adrià. If you can't get enough of the Adrià-style cuisine, make a reservation at the famous Michelin star restaurant, Tickets.
Follows the steps of the typical neighborhood habit to go out  and have a vermouth with good company, and proposes a traditional recipe book known by all of us 'locals'.
Tickets- Tickets presents a different and informal way of living a haute cuisine experience through its tapas. A playful and fun space where the room and the food create "La vida tapa"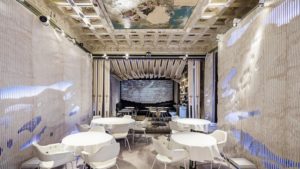 Alkimia Restaurant- The most personal and close line of Jordi Vilà, where one will find more day-to-day cuisine with an excellent product that makes the primary act of feeding yourself in a festival of everyday life.
In Alkimia they believe that good cuisine must be done by hand and with good hands.
They trust the small producers, who like them, do things by hand.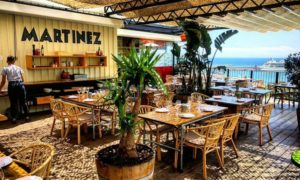 Terraza Martinez – Paella, grill and Sea
Best way to describe this Restaurant, located in one of the slopes of Montjuic hill with an open terrace and unobstructed views of Barcelona's coastline which is a lovely added bonus.
The restaurant's specialty is rice dishes and local cuisine with traditional roots.
Guests will find a mixture of nature, sea and mountain. A peaceful space that invites you to sit back and enjoy.