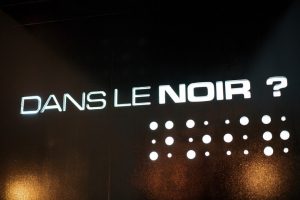 Dans le noir is a sensory dining experience, here you get to eat a surprise menu in the dark, meaning you don't know what you are eating and since you can't see anything, your other senses such as taste, and smell become stronger. The fun part of it is to savor the flavors and try to guess what it is that you are eating.
There are different menus you can try starting at 37,90 or you can also do a wine tasting.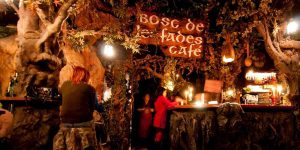 Le bosc de les fades is located right off Las Ramblas, next to the wax museum. This is the perfect place to have a cocktail surrounded by fairies and strange creatures. The bar is nicely decorated with an enchanted forest setup that will make you feel like you are inside a fairy tale. It's a nice opportunity to escape everyday life.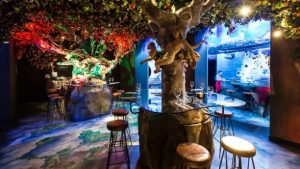 Opera Samfaina is multisensory experience where you will get to explore Catalan culture and food. The restaurant has different themed rooms, you can choose in which one you want to eat, or you can do a quick tour of all of them. To accompany your food there are 3d mapping and video screenings directly on your table which makes the experience really something different and enjoyable.
Menus starting at 38 euros
Samfaina tour: 18 euros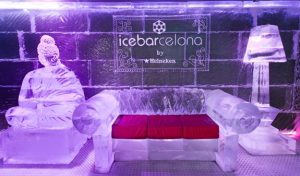 Icebarcelona is an ice bar located right on the beach. If you want to escape the heat in Barcelona during the summer months, this is the place to do it, put your jacket and gloves on and enjoy some drinks inside a room completely made of ice.
Entry ticket: 16,50 includes a drink and the jacket and gloves.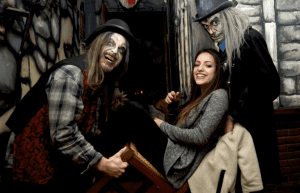 If you enjoy being scared, then La Posada Maldita is for you. At this restaurant, it's Halloween all year round. You get to enjoy a horror show (that some say it's more comical than scary) while having dinner. It's not located exactly in Barcelona, it's a 30-minute drive from the city center, in a town called Cerdanyola, but we are sure horror fans won't mind the short ride.
Menu price: 38 euros
If you would like us to book your experience in Barcelona, send us an email at rebecca@server485250.vservers.es and we will be happy to assist you.