Published December 30th, 2022, written by Lilla Tamas
The colorful and trendy Barcelona culinary scene is back and stronger than ever before! Let's close off 2022 by taking a look at the best recently opened restaurants across the city.
JACQUELINE BARCELONA is a glamorous new three-floor multi-space restaurant in Eixample, Barcelona, inspired by Jacqueline Picasso, combines the distinguished Rockwell Group's art nouveau architecture and interior design with the vision of Toni Cano (son of the director of Sutton Group, Antonio Cano).
Open Wednesday to Sunday, from 7:30pm to 3am, the new Jacqueline restaurant is made up of two restaurants in one with different approaches to gastronomy, live music, and decompression.
The main restaurant holds up to 150 guests, offering a sharing is caring menu style. The second is a Japanese bar with an omakase, or chef's choice concept, a Dinner Club where food is served until 3am accompanied by live music, in addition to a prestigious Champagne Bar.
Don't miss out! Book your NYE event (8PM – 5AM) through CUBICK today!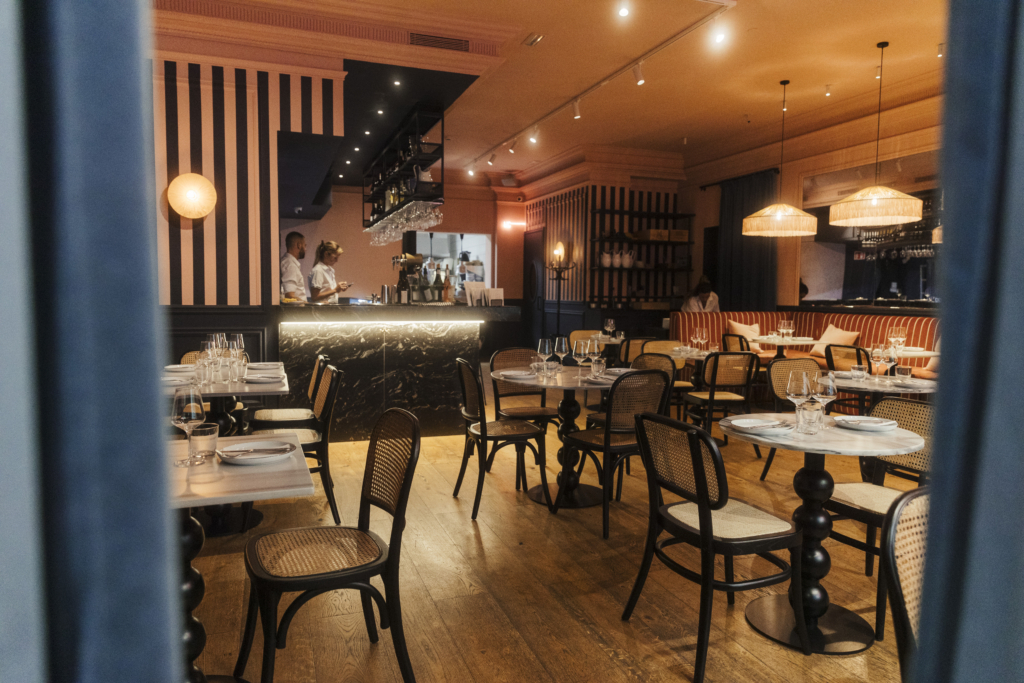 BATEA BARCELONA, sister restaurant of the already acclaimed Besta restaurant in Barcelona, offers a modern twist to the sea bar "bistro", highlighting the best cocktails and seafood of the Atlantic and Mediterranean Sea.
Open Tuesday to Saturday from 1pm to 3pm and from 8pm to 10:30pm, Batea Barcelona offers a carefully constructed, yet informal and unpretentious seafood restaurant with focus on quality products.
In addition to dreamy seafood dishes, the renowned cocktail maker Marta Morales has prepared a unique cocktail bar concept that includes a versatile selection of creative seasonal cocktails. The wine list is equally rich and full of variety, reflecting both Batea and Besta's two-region, Atlantic and Mediterranean flair.
IKOYA stands for the, "cry that lights up our souls: a shout of joy," according to Hideki Matsuhisa of the Shunka Group, and IZAKAYA is a traditional Japanese tavern. The exquisite quality and assortment of fish dishes, and of course sushi and sashimi, paired with some of the best selection of sake in the entire country make you forget you are in Spain and instead teleports your taste buds straight to Japan!
Open daily from 1pm to midnight, this monumental space is located in front of the Santa Caterina market. Dining at IKOYA IZAKAYA is truly a "splendid opportunity", or Hideki in its purest state.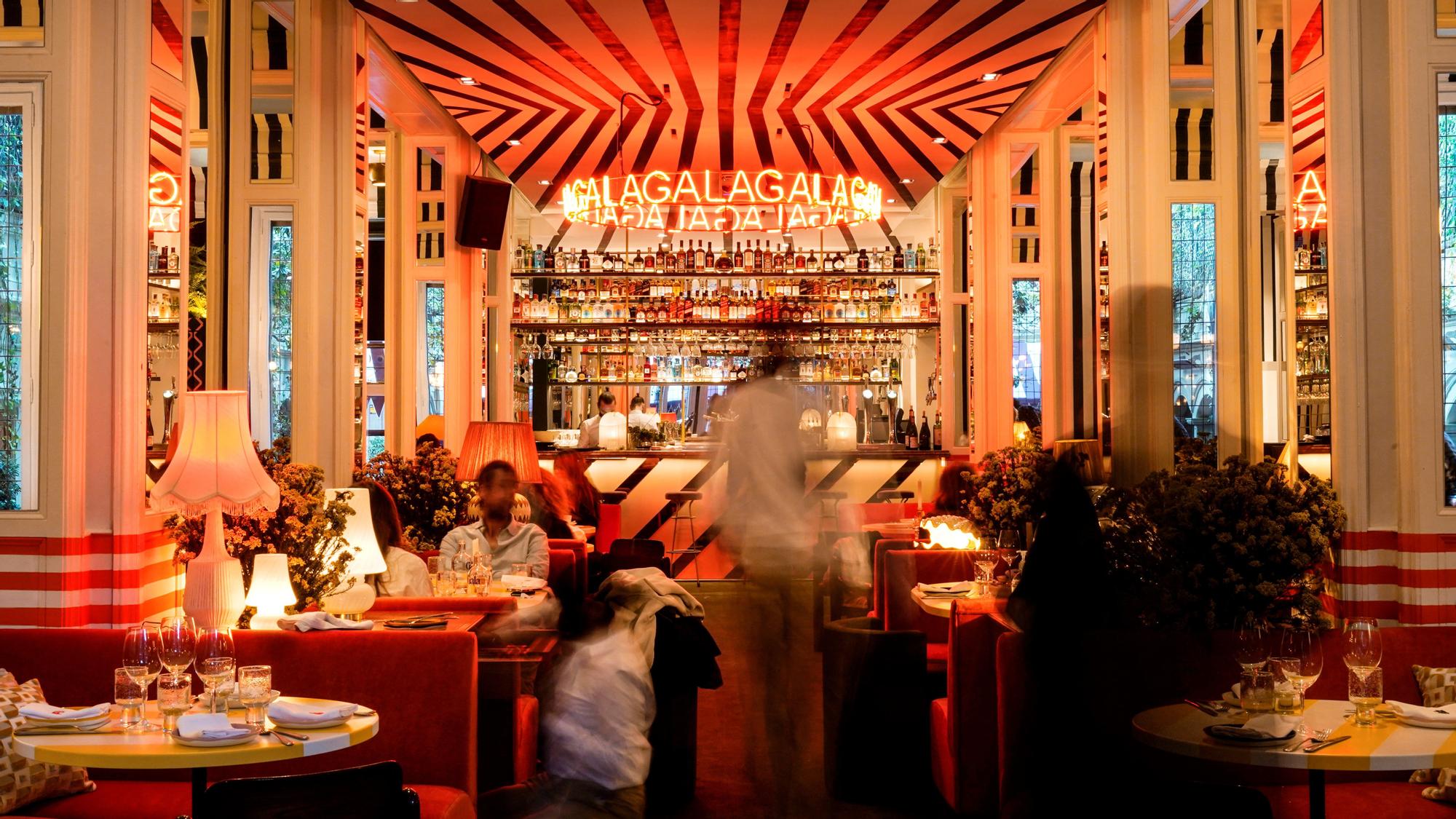 GALA BARCELONA embraces Barcelona's free spirited surrealist culture, equipped with neon lights and a carousel you can ride to give that circus feeling. Part of the Isabellas Group, this unique restaurant offers five different spaces in one spot, including the Reception, Principal, Garden, Library, and The Club.
This colorful and playful atmosphere is ideal for joyful group dinners and private events. Gala offers a variety of flavors to suit everyone's tastes, including a tapas selection, meats, seafood, a sushi bar and exquisite desserts. The space, the decoration, and the environment are spectacular here.
Ring in the new year at Gala Restaurant and enjoy their specially prepared NYE menu, including a welcome drink, DJ, grapes at midnight, Cotillion social dance, and Tarot.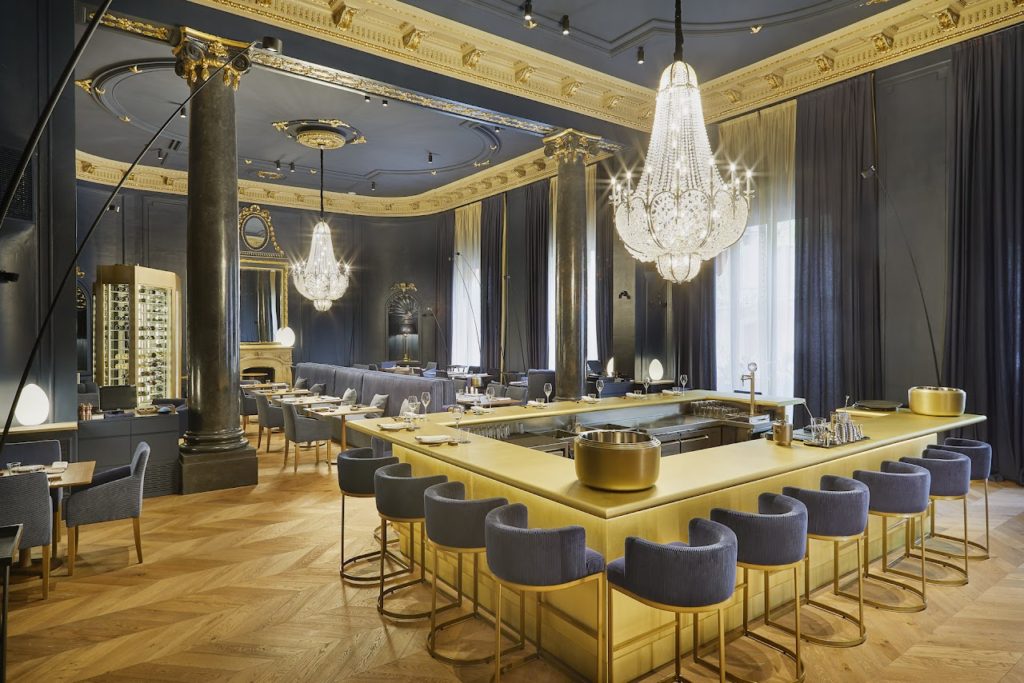 This Michelin star restaurant is one of Barcelona's most-awaited 2022 openings, located inside of the 100+ year-old El Palace Hotel, combining the vision of the Sevillan chef Rafa Zafra, of Estimar, Heart Ibiza and Casa Jondal.
AMAR was born out of the love of Barcelona, the Mediterranean sea, and the city's rich cultures and traditions. Here you can find luxury in the prestige of ingredients and décor, offering an irresistible Mediterranean seafood and fresh Catalan fusion. The attention to detail here is on another level. AMAR
The restaurant is open for lunch from Tuesday to Sunday from 1:30pm to 5pm (Last table at 3pm) and for dinner from Tuesday to Saturday from 8pm until midnight (last table at 10pm). You can also book the Deep Blue private space for a more intimate setting.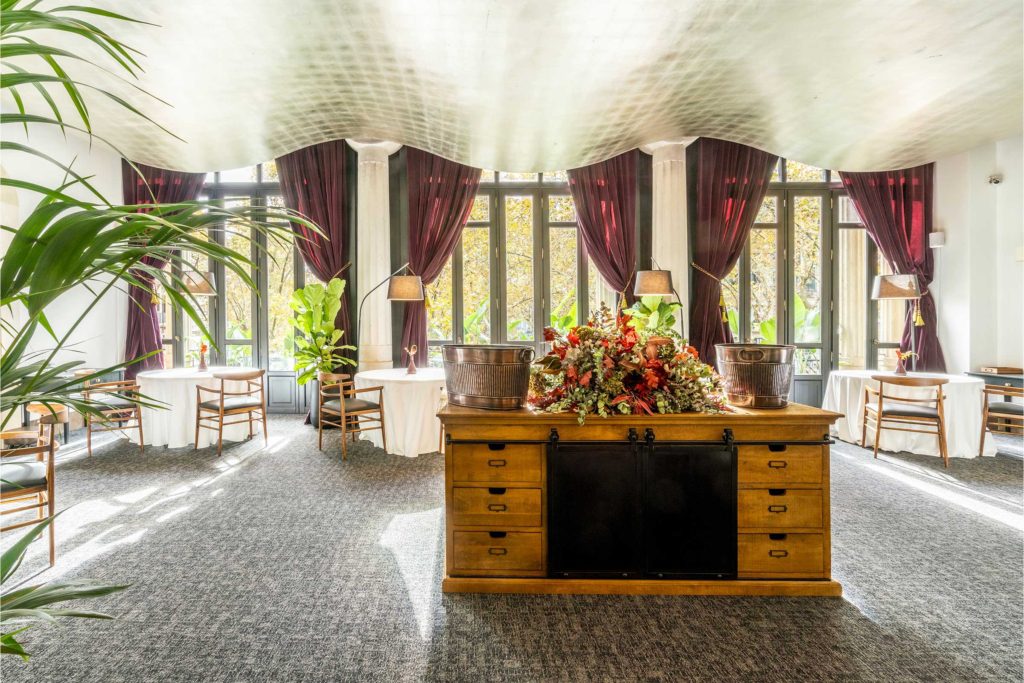 Looking for a fusion of haute cuisine and architecture? Look no further than ALEIA, the new Michelin gem located inside of the Catalan modernist jewel that is Casa Fuster, designed by D. Lluís Domènech i Montaner in the early 20th century.
Spaces are limited and demand is high, as this restaurant only holds eight tables. Enjoy rich tasting menus, long or short, curated by the Michelin chef Rafa de Bedoya Jerez, with hints of Gallic and Asian flavors founded on seasonal products. Each plate is a true work of art!
The surprise in each presentation, the versatile textures, the joy in each bite, and the decor of the space make dining here a pure emotional experience and an exceptional venue for your next corporate dinner.
On behalf of CUBICK we wish you all a very happy and prosperous new year ahead and look forward to making your dream corporate dinner parties and events become a reality in 2023.
[/fusion_builder_column][/fusion_builder_row][/fusion_builder_container]