Grupo Corsa Nautica and WaterSports Barcelona were kind enough to invite us to check out their new project the Five Star Barcelona which is a beautiful 24m catamaran. This boat is perfect for events as it can hold up to 150 pax and offers everything you need to have an amazing day sailing in the Mediterranean.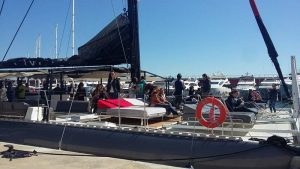 Five Star Catamaran characteristics:
Length: 24 metres
Capacity: up to 150 pax
Chill-out areas
Premium Cocktail bar
Full DJ equipment and sound system
LED lightning
Fully equipped kitchen
They also have wide range of fun water sports and activities to add to your sailing experience such as jet-skis, parasailing, flyboard, banana, hoverboard and more.
When you are back from a nice, relaxing day sailing on the Five Star Catamaran you can treat yourself with a nice meal at the Red Fish Restaurant which is located right on the Port Olimpic next to the Watersports Barcelona office.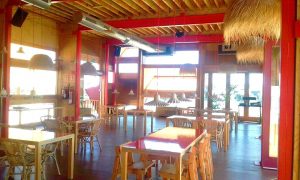 The Red Fish is also great space for events, the place has a laid-back feel, beachy décor and a lovely terrace where you can taste their Mediterranean food while enjoying great views of the sea and the port.
If you are interested in booking the Five Star Catamaran or the Red Fish restaurant for any kind of event, contact us at rebecca@server485250.vservers.es and we will be happy to assist you in creating an unforgettable experience for you and your friends or colleagues.