Introducing Viviana Scala she is our favourite Personal Shopper for our VIP clients in Barcelona.
With an extensive career in the fashion industry spanning across the globe, Viviana has an eye for design, detail and production.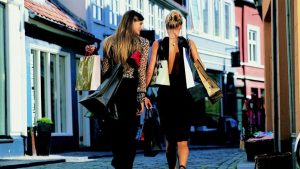 Every package and service comes with an introductory free consultation where Viviana will sit down with you to get an idea of your lifestyle, your personal style, and discuss ideas for your wardrobe and where to go next.
Fast fashion has become a huge part of daily life, so how to organize and manage all of these clothes and styles? This is a job for a professional to personalize a capsule collection and organize yourself showing you how to have an effortless lifestyle and a fabulous style!
SERVICES
– Personal Shopper
– Style Strategy
– Tips for Travel/Luggage Organization
– Wardrobe Organizer
PACKAGES
Package 1: Free consultation (1 hour) and 2 hour of closet work. POA.
Package 2: Free consultation (1 hour) and 4 hours of closet work. POA.
Package 3: Free consultation (1 hour), 1 day of closet work, 1 day of shopping and styling. POA.


Do you need to streamline and organize your closet for daily living, making it easy and effortless to maintain? The idea is to not
only show you some great tips and tricks at being organized but how to make your wardrobe work for you as a space and as a collection of style opportunities for you.
As a part of Viviana's complete metamorphosis transformation she will go shopping with you, finding items to augment and jazz up your wardrobe, allowing you to express your original style as best as possible. Whether it is a couple of missing basics or those bespoke pieces that add the extra touch, she knows where to go and what to do to maximize your time and resources to get exactly where you need to be in your personal style.
To re-invent or re-organize yourself, contact us at Cubick
and we can give you more details on the services and meeting Viviana
E: Rebecca@server485250.vservers.es