MIPIM 2017 is officially over and we finally have the winners of this year's awards, so take a look at the hottest real estate property of 2017:
BEST HEALTHCARE DEVELOPMENT
GAPS – New psychiatric hospital
Slagelse, Denmark
Developer: Region Sjælland (Region of Zealand)
Architect: Karlsson Architects, Vilhelm Lauritzen Architects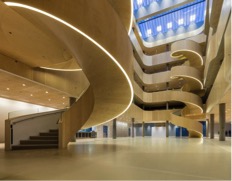 BEST HOTEL & TOURISM RESORT
Maison Albar Hotel Paris Céline
Paris, France
Developer: Paris Inn Group
Architect: Atelier COS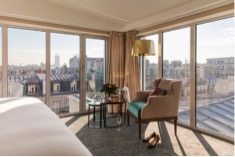 BEST INDUSTRIAL & LOGISTICS DEVELOPMENT
Nike European Logistics Campus                            
Ham, Belgium
Developer: Nike Europe Holding
Architect: Jaspers-Eyers Architects
BEST INNOVATIVE GREEN BUILDING
The Museu do Amanhã (Museum of Tomorrow)
Rio de Janeiro, Brazil
Developer: Rio de Janeiro's Municipal Government, Roberto Marinho Foundation
Architect: Santiago Calatrava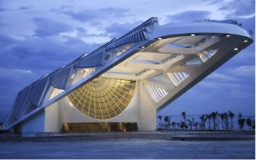 BEST OFFICE & BUSINESS DEVELOPMENT
Warsaw Spire
Warsaw, Poland
Developer: Ghelamco Poland
Architect: Jaspers-Eyers Architects, Projekt Polsko-Belgijska Pracownia Architektury, Massive Design, Wirtz International Landscape Architects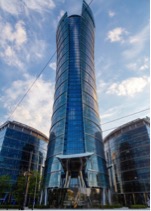 BEST RESIDENTIAL DEVELOPMENT
li01 – New construction of six apartment buildings, Liebigstrasse 1
Berlin, Germany
Developer: SmartHoming GmbH
Architect: zanderrotharchitekten gmbh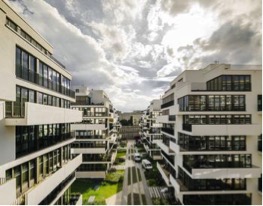 BEST SHOPPING CENTRE
Victoria Gate
Leeds, United Kingdom
Developer: Hammerson plc
Architect: ACME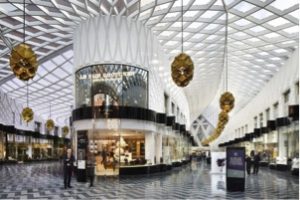 BEST URBAN REGENERATION PROJECT
be-MINE
Beringen, Belgium
Developer: LRM, Democo Group, Group Van Roey, city of Beringen, province of Limburg, Retail Estates, Aedifica, Sportoase, Senior Living Group
Architect: UAU collectiv, KOPLAMP – architecten, A33 architecten, EILAND 7 architecten, Sweco Belgium, Lens°Ass Architecten, RE-ST architecten, Dhoore Vanweert Architecten, LD-Architecten, Carve, OMGEVING, Antea Group België, Jaspers-Eyers Architects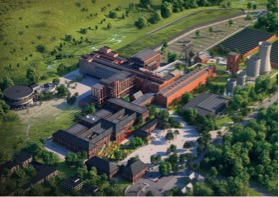 BEST FUTURA PROJECT
China World Trade Center Phase 3C Development
Beijing, China
Developer: China World Trade Co., Ltd
Architect: Andrew Bromberg at Aedas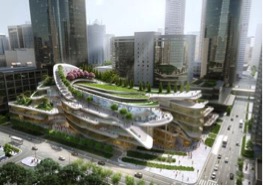 BEST FUTURA MEGA PROJECT
Kashiwa-no-ha Smart City
Kashiwa City, Chiba, Japan
Developer: Mitsui Fudosan Co., Ltd.
Architect: ZGF Architects LLP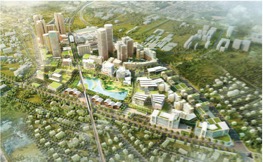 SPECIAL JURY AWARD
Beyazit State Library
Istanbul, Turkey
Developer: Republic of Turkey, Ministry of Culture and Tourism / Aydın Dogan Foundation
Architect: Tabanlioglu Architects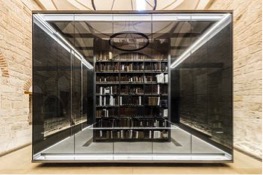 We are already looking forward to next year's MIPIM! Cubick has over 9 years experience providing services to companies attending MIPIM, if there is anything you might need regarding accommodation and events, send us an email at rebecca@server485250.vservers.es and we will be more than happy to help you.