Cannes, the sunny city located in the French Riviera is the host city for many trade shows throughout the year at Palais des Festivals, so we thought it would be a good idea give you a recap of when they are taking place and what they are about.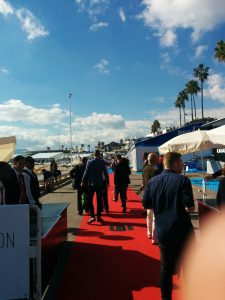 Event: MIPIM
Dates: 14 -17 March
To start the year, we have one of the biggest trade shows in Cannes, if not the biggest, Mipim. Mipim hosts every year the most influential companies of the real estate industry who attend the event to network and look for new business opportunities.
Event: MIPTV
Dates: 3 – 6 April
Miptv is the event that gathers up to 11,000 participants including producers, distributors, buyers and professionals of the TV industry for four days of conferences, events and with new partners.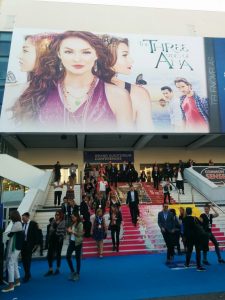 Event: Cannes Film Festival
Dates: 17 – 28 May
Probably one of the most famous events in Cannes, the film festival brings every year the hottest celebrities and some of the best films to the French Riviera, but in addition there is also the Marché du Film for film companies looking to promote and sell their movies.
Event: MIDEM
Dates: 6 – 9 June
Every June the top companies in the music industry come together in Cannes to network and promote their latest projects.
Event: CANNES LIONS
Dates: 17 – 24 June
At the beginning of summer, we have Cannes Lions, the international Festival of Creativity. La crème de la crème of the advertising industry comes together for this event to celebrate the best pieces of creative work.
Event: CANNES YACHTING FESTIVAL
Dates: 12 – 17 September
For all the boat fans, Cannes welcomes the biggest yacht show in Europe. This is the perfect opportunity for anyone looking to buy or sell a yacht or just to admire the boats.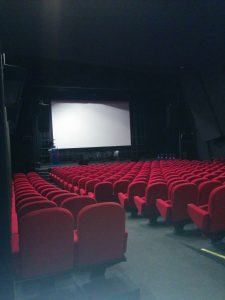 Event: TAX FREE
Dates: 1 – 6 October
Tax free is a must for all professionals in the duty free and travel retail industry, this event is the perfect occasion to network with key influencers and shop for premium brands.
Event: MIPCOM
Dates: 16 – 19 October
Every October Cannes is the host city for the biggest trade show for content entertainment. During Mipcom, the top professionals of the entertainment industry gather for four days of conferences, screenings and overall take advantage of the best scenario to create partnerships and deals.
Event: MAPIC
Dates: 15 – 17 November
With more than 8,000 participants, Mapic marks the end of the trade shows in Cannes throughout the year, this event welcomes the leading companies in the retail property market.
Cubick has been a working with all of them as an events and accommodation provider for 10 years now so if you need something for any of these events do not hesitate to contact us at rebecca@server485250.vservers.es and we will be happy to assist you.