Best Places for Events in Cannes
Are you looking to host an event in Cannes? We have some of the best spots and venues for you to throw an unforgettable event in this beautiful sunny town!
Radisson Blu panoramic bar
The 360-rooftop bar located at the Radisson Blu hotel offers breathtaking views of the port, the bay of Cannes and the Esterel mountains and can host up to 250 guests in cocktail setup. Whether it is for a breakfast meeting, lunch, cocktail party, etc., we are sure your guests will not forget this one!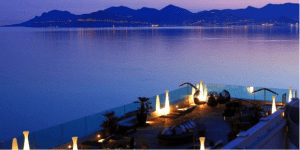 Vegaluna
Do you want your guests to have their feet in the sand while sipping on a cocktail and watch the sun go down? Then Vegaluna beach club located right next to the Carlton Hotel beach, is a good choice to consider. The terrace and the and the restaurant combined can host up to 210 guests in a seated setup.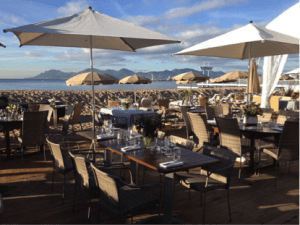 Annex Beach Club
Another great location for events is L'Annex. You want to throw a cocktail party, product launch or have a dinner by the beach? This venue suits all and can host up to 700 guests depending on the space setup.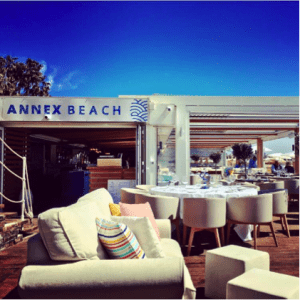 3.14 Rooftop bar
This rooftop bar located at the 3.14 hotel offers you a different and colorful setting. Your guests will be able to enjoy tropical inspired drinks by the pool with a nice view of the Carlton Hotel and the Croisette.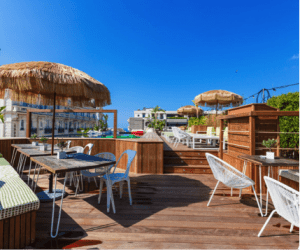 Grand Hyatt Hotel Martinez
The Hotel Martinez is one of the icons of the city and a great venue for events since it offers several options, whether it is one of its private rooms where you can throw a gala, a dinner or a ceremony, one of its various restaurants or have a cocktail party by the pool.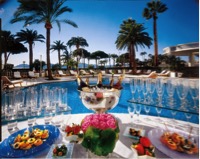 If you are interested in throwing an event at any of these venues, don't hesitate to get in touch with us at rebecca@server485250.vservers.es, we will be happy to help you organize the perfect event.