We love organising Christmas Events, Dinners and Parties etc! It's the office party time of the year when everyone let's their hair down, the drinks are flowing it's time for everyone to let the working year go and enjoy the party!
Here is a list of our favourite venues in Barcelona.
SUTTON CLUB
Address: C. Tuset, 13 08006
1000 people in cocktail
For a real party you can't beat a nightclub and some of our most successful events have been at this nightclub in Barcelona Exiample district, with a capacity large capacity and a decent sound system and large LED screen. The club has lot's of "VIP" seating for the ones not on the dance floor.
LA DAMA DEL PARAIGUES
Address: Parc de la Ciutadella s/n 08003
380 people in banquet
600 people in cocktail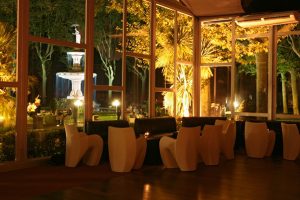 Facing and named after the statue fountain of the lady holding an umbrella rom the 19th century, a unique and magic space inside the Park Cuitadella perfect for dinners and cocktails with views out to the gardens. The large room is a versatile space that can be adapted to suit the event of your desire.
POBLE ESPANYOL – LA CARPA
Address: Av Francesc Ferrer I Guardia, 13, 08038
600 people in banquet
900 people in cocktail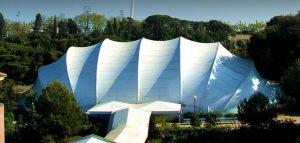 This large Marquee located in the famous Poble Espanyol a model village considered an architectural museum and cultural centre in Montjuic. A modern and apple space flexible to suit any type of event.
PALAU REQUSENS
Address: Requesens Palace, Royal Academt of Fine Arts
Bisbe Cassador, 3 (Sant Just Plaza) 08002 Barcelona
180 people in banquet
300 people in cocktail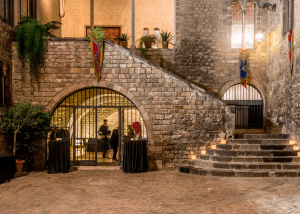 This 13th century Palace was built on a Roman wall from the 3rd century and was reformed and expanded in the 15th century, very historic and since 1917 this has been the headquarters of the Royal Academy of Fine Arts, included in the hiring of this venue is a tour around the building up to the tower.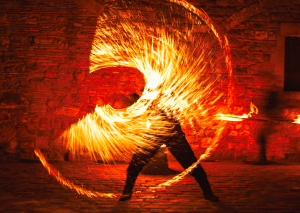 End this year with a fantastic Christmas Party one to remember!
To book your Christmas party contact Rebecca@server485250.vservers.es