SALT AT HOTEL W
Address: Passeig Mare Nostrum 19-21
Part of the famous starwood chain in the famous Hotel W on Barcelona's busiest beach, this beach club is the place to be with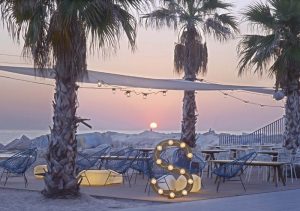 views to Barcelona's beaches, as it stretches along the coast. The menu offers a mix of innovative burgers and especially designed cocktails and regular DJ's to enjoy the sunset and chill by the beach.
POBLE ESPANYOL
Address: Av Francesc Ferrer i Guardia, 13, 08038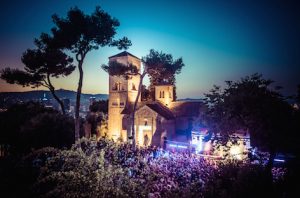 Built in 1929 this is one of Barcelona's most fascinating places to visit with plenty of outdoor spaces and 117 replicas model buildings from different Spanish regions. There is a range of rental spaces in Poble Espanyol indoor and outdoor. Our favorite for a really spectacular event day or night is the Plaza Mayor, a reproduction of the Riaza in Segovia it's a unique venue. We also love the beautiful Monastery made up from elements of monasteries around Catalonia.
GRAN HOTEL LA FLORIDA
Address: Ctra. de Vallvidrera al Tibidabo, 83-93, 08035
Set in the hill of Tibidabo with exclusive views over the city and just 20 minutes drive from the city centre, this is a unique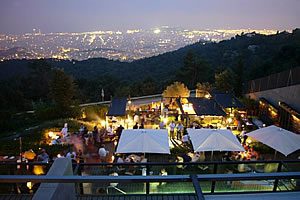 urban oasis. The Hotel is a luxury property built in 1925 with beautiful gardens and a large decked terrace with elegant pool and comfortable outdoor furniture. All of this and more makes Gran Florida a place for relaxation and a top party venue choice
HILTON DIAGONAL MAR
Address: Carrer del Taulat, 262-264, 08019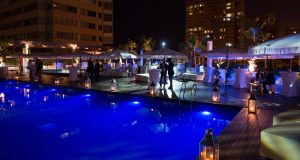 Home of PuroBeach Barcelona the internationally famous exclusive terrace parties at the Hilton Hotel chain. A versatile space with a capacity for up to 1800 people, perfect for all types of occasions: private, corporate, wedding and more.
MIRAMAR HOTEL
Address: Plaça de Carlos Ibáñez, 3, 08038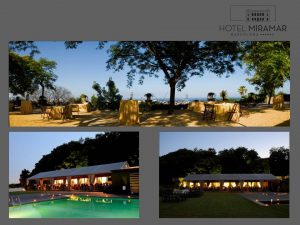 Set in the hill of Montjuic overlooking the city and sea and just 10-15 minutes drive to the city centre, this is a special venue for events. Beautifully maintained gardens with integrated audiovisual system, free WIFI, air conditioning and heating offer the perfect space for your banquet, marquee etc.
To book your outdoor party contact Rebecca at Cubick on Rebecca@server485250.vservers.es