We had the pleasure to attend an event at the NBA Café where we could taste their American specialties and enjoy a show from the official FBC cheerleaders. Former NBA player and current NBA ambassador Audie Norris was there happy to meet guests and take pictures with them.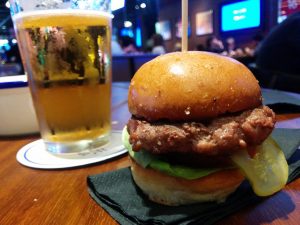 If you are basketball fan, we are sure you will love this new restaurant in Barcelona! It's the first NBA Café to open in Europe. Perfectly located in Las Ramblas, the restaurant consists of 3 levels decorated with NBA memorabilia, the floor resembles a basketball court and they even have a video game station to play as your favorite team.
The space overall is great for events, they have various NBA themed meeting rooms and a huge terrace with an amazing view of Las Ramblas.
The NBA Café is a great spot to meet with friends or family and watch the NBA games while enjoying American food.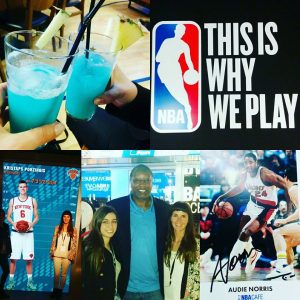 Venue details:
Size: 1400sqm
3 floors
Capacities:
Main room: 165 pax seated
Terrace: 200 pax in cocktail setup
Private room Barcelona Suite: 20 pax
Private room Legends Suite: 32 pax (can be split into two rooms of 16 pax)
If you would like to throw an event at the NBA Café, do not hesitate to contact us at Cubick / rebecca@server485250.vservers.es and we will be glad to assist you.