Barcelona, the vibrant and sunny city on the coast of Spain, offers a plethora of stunning beach party venues that are perfect for networking and team-building events.
These venues combine the natural beauty of the Mediterranean Sea with a lively atmosphere, creating a unique and inspiring ambience. Here we identify some of the top beach party venues in Barcelona, including the Hotel W Salt, Bestial, Kauai Gava Mar, Shoko, Bahari Club, and La Donzella.
If you would like more information on how CUBICK can help you plan amazing beach party events in Barcelona, get in touch now:
So, let's dive in and discover these fantastic beach party locations!
HOTEL W SALT
Located right on the beachfront, W Barcelona has its iconic venue SALT Restaurant, known for its luxury and modern architecture. With breathtaking views of the sea and the city, Hotel W offers a stunning setting for networking and team-building events.
The W Team provides exceptional service, always ensuring every event is a success. Over the years CUBICK has used this venue multiple times and always earn 100% client satisfaction. The Hotel W also features multiple event spaces, including conference and meeting room spaces, stylish rooftop terraces, and poolside areas, perfect for cocktails and socialising.
BESTIAL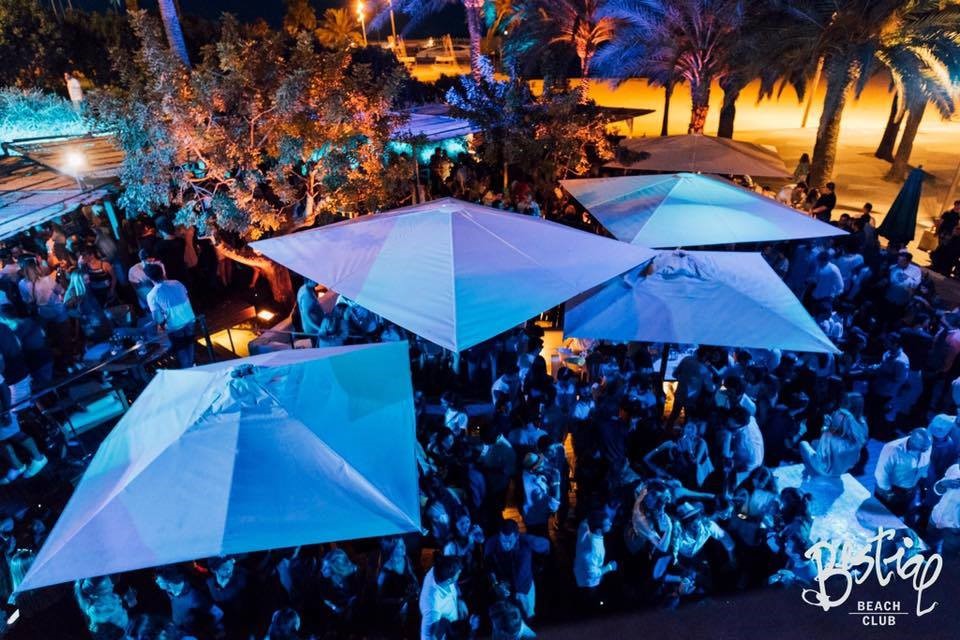 Nestled on the beach in the Port Olympic area, Bestial is a trendy beach club that caters to both daytime and nighttime events.
This chic venue offers a spacious outdoor terrace with comfortable seating and a vibrant atmosphere. Bestial provides a versatile space suitable for networking sessions, team-building activities, or beachside presentations. Its Mediterranean cuisine and extensive drink menu will also add a touch of culinary delight to your event.
KAUAI GAVA MAR
Situated in the picturesque coastal town of Gava Mar, just a short drive from Barcelona, Kauai Gava Mar offers a more tranquil and laid-back setting.
This beachfront venue is surrounded by palm trees and golden sand, providing a serene backdrop for your networking or team-building event. Kauai Gava Mar offers a variety of outdoor spaces, such as a beachfront terrace, where you can host activities, workshops, or casual gatherings.
This venue is perfect for large groups and fun outdoors team building activities such as flamenco dancing, cooking, games and much more.
SHOKO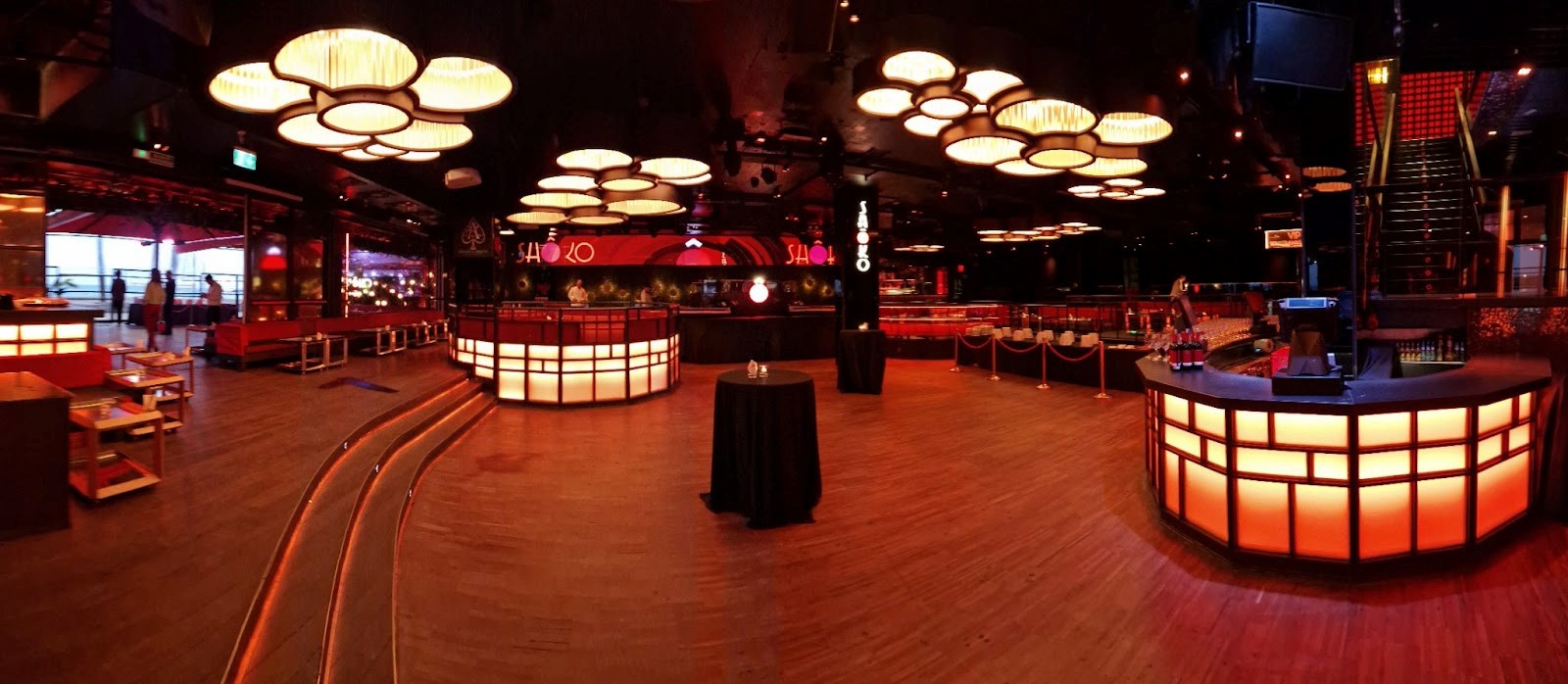 Situated right next to Opium Barcelona, Shoko is another trendy beach club with a unique Asian-inspired design. Its beachfront terrace provides breathtaking views of the Mediterranean Sea, while the modern interior showcases a fusion of elegance and creativity.
Shoko offers versatile spaces suitable for networking events, team-building activities, or business presentations. Its renowned restaurant serves delicious Mediterranean and Asian fusion cuisine, adding a delightful culinary touch to your event.
BAHARI CLUB
Bahari Club is an exceptional venue that offers a perfect setting for team building, networking, and corporate events. In a stunning coastal location, the club provides a backdrop of pristine beaches, crystal-clear waters, and lush tropical gardens.
With its state-of-the-art facilities and luxurious amenities, Bahari Club ensures a memorable experience for all attendees. Whether it's a team-building exercise on the beach, a networking session in the elegant event spaces, or a corporate retreat in the serene surroundings, the venue offers versatile options to suit every occasion.
The staff at Bahari Club are committed to providing impeccable service. With over 30 years of experience in organising private events and weddings this special venue will be sure to leave guests with a special feeling.
Discover the fusion of incredible cuisine, a relaxed beach atmosphere, and event excellence at Bahari Club.
LA DONZELLA DE LA COSA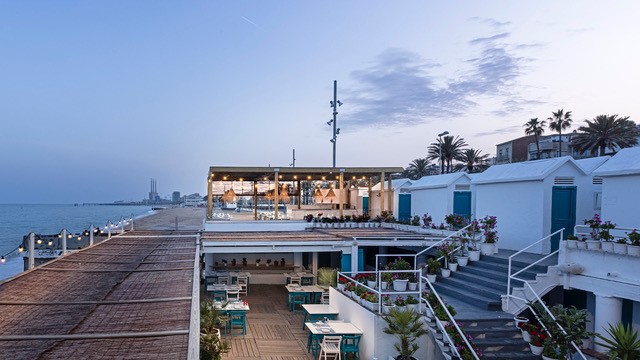 Donzella is a remarkable venue that caters to team building, networking, and corporate events on the beach, with indoor, outdoor and Xiringuito.
Located in Badalona just next to Barcelona this is a hidden gem with a simple fisherman seaside vintage vibe. This beach club is unique and offers an authentic feeling and seafood cuisine.
At Cubick we offer a wide range of services to help you with your next corporate event:
★ Accommodation (Hotels, Apartments, Villas, Yachts)
★ Expert Event Planning & Production
★ Comprehensive Venue & Location Search
★ Innovative & Personalized Event Concepts
★ Thorough Site Inspections
★ Skilled Negotiation of Rates and Contracts
★ On-site Event Management & Coordination
★ Conferences & Meeting rooms
★ Exquisite Cocktail, Dinner & Catering Services
★ Engaging Team Building Activities & Incentives
★ Sustainable & Eco Friendly Events
★ Transport & Chauffeur Services
★ Personalized Print, Branding, & Swag
★ Hassle-free Successful Event